"Branding" is often seen as soft. Hard to measure. 
Sure. 
But that doesn't mean it isn't strategic, and directly tied to business results. It just registers first as feeling before it shows up on the P&L.
Making this happen requires conjuring a bit of magic. 
This is a story about how that happens. 
…
How do you stay grounded as a company while selling houses in one of the most desirable places on earth?
How do you maintain independence in a world full of national brands?
How do you cultivate rich, local ties while creating pathways to international buyers for sellers of exclusive homes?
These are questions we asked with Village Properties, the leading independent brokerage in Santa Barbara and surrounding region. The company turned 25 this year, and we had the pleasure of leading their milestone rebrand.
Our work together was a golden opportunity to double down on a well-run company with an impeccable reputation and add just a touch of magic.
After spending some time with the team at Village Properties we became inspired by the idea of place and placemaking, and the company's position within this concept. More than just dealmakers, we saw the agents, brokers and staff at Village Properties as critical ambassadors of place.
This big idea gave us fertile ground to create a foundational brand strategy and language that expresses the emotional connection between Village and their magical place. We paired headlines like, "Home is our favorite destination" and "Places to live. Places to love." with locally inspired photography and colors to create a full brand system that is expressive of Village's roots, prowess and dedication.
As a brokerage so embedded in its community, we saw how the neighborhoods were a reflection of the people of Village Properties and vice versa. We drew design inspiration from the lush landscapes, vast ocean waters, and cultural roots, and created original artwork that would become part of the brand's visual patterns and symbols.
We took it a step further and designed a tile-inspired pattern reflective of Santa Barbara.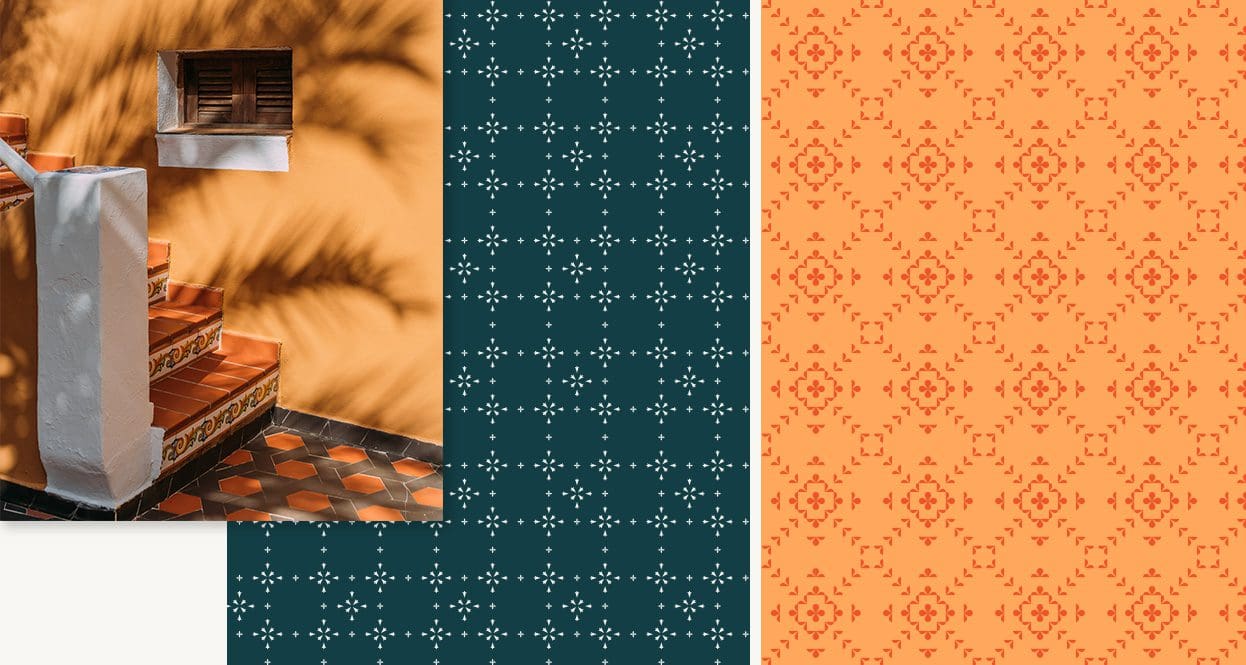 This is just a glimpse of our work on this project. See more in the case study. 
The magic at Village Properties is now reflected into the world. The staff and agents at Village Properties feel it. Soon, their competitors will feel it. Buyers and sellers will feel it. 
Good things will follow.