A groundbreaking brokerage tells a unique story with vibrant visuals. 
Brand Story
Messaging
Brand Identity
Print Collateral
Research & Discovery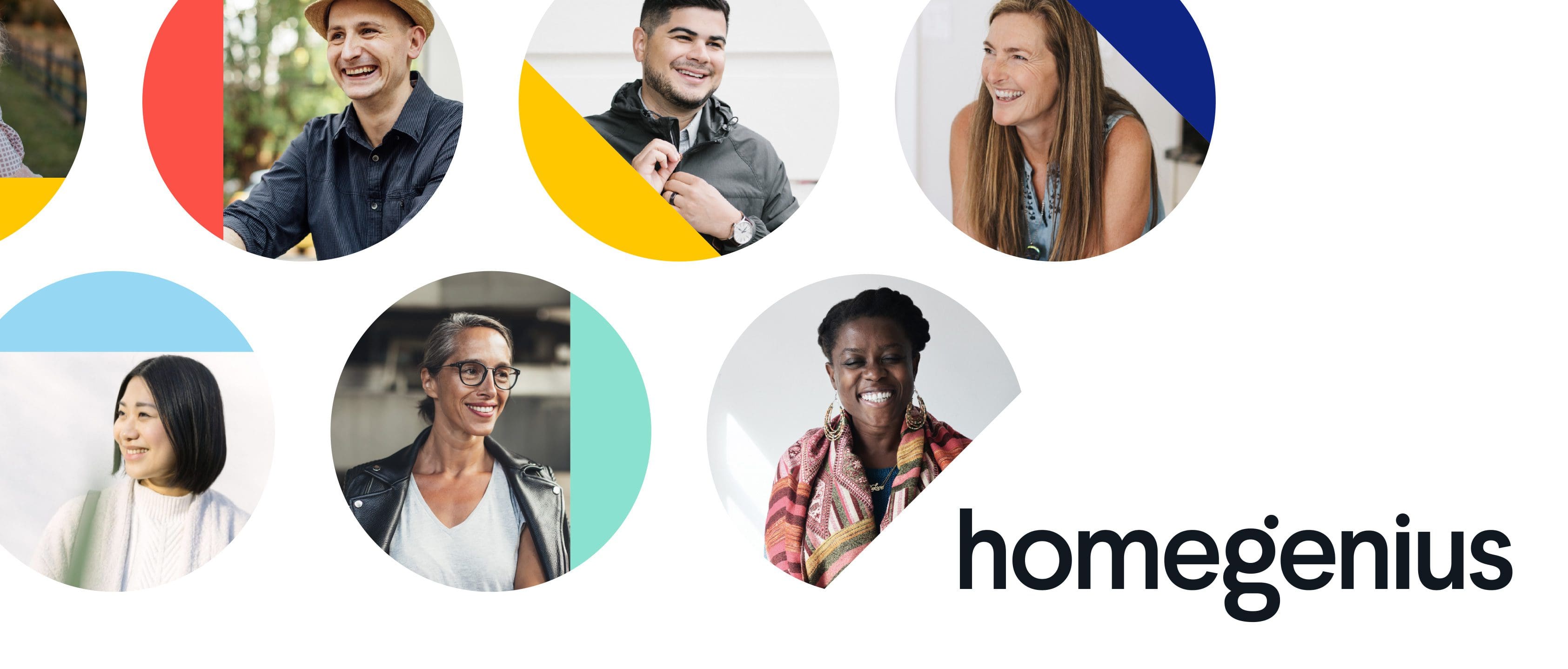 As a new national brokerage, the homegenius story had to be all about the future – a departure from a present that just doesn't make much sense anymore. We started by creating the tagline, "What's Next," to serve as the capstone of their unique message. 
In approaching the visual system, we wanted to reflect this departure from the past, and we also wanted to create a way for the brokerage to maintain a consistent look and feel while allowing agents some room to personalize some elements to their liking.
Designed to put agents first
We focused on helping agents look their best and present themselves as professional and knowledgeable. A unique photo shape helped to keep agent photos feeling similar but allowed them flexibility of choice.
A custom fit code 
One of the biggest distinguishing elements we developed for homegenius is the agent code. Using each agent's individual ZIP code and preferred color combination enables the brokerage to create ownable designs that are unique to each agent. These codes and colors can be used in a variety of ways within the greater homegenius identity. 
A simple approach to complexity
Using these elements, we expanded the brand system to be simple and concise. No busying up flyers or business cards. The agent and the brand are clear and vibrant. We applied it across all of the brokerage's assets, including yard signs, property flyers and postcards.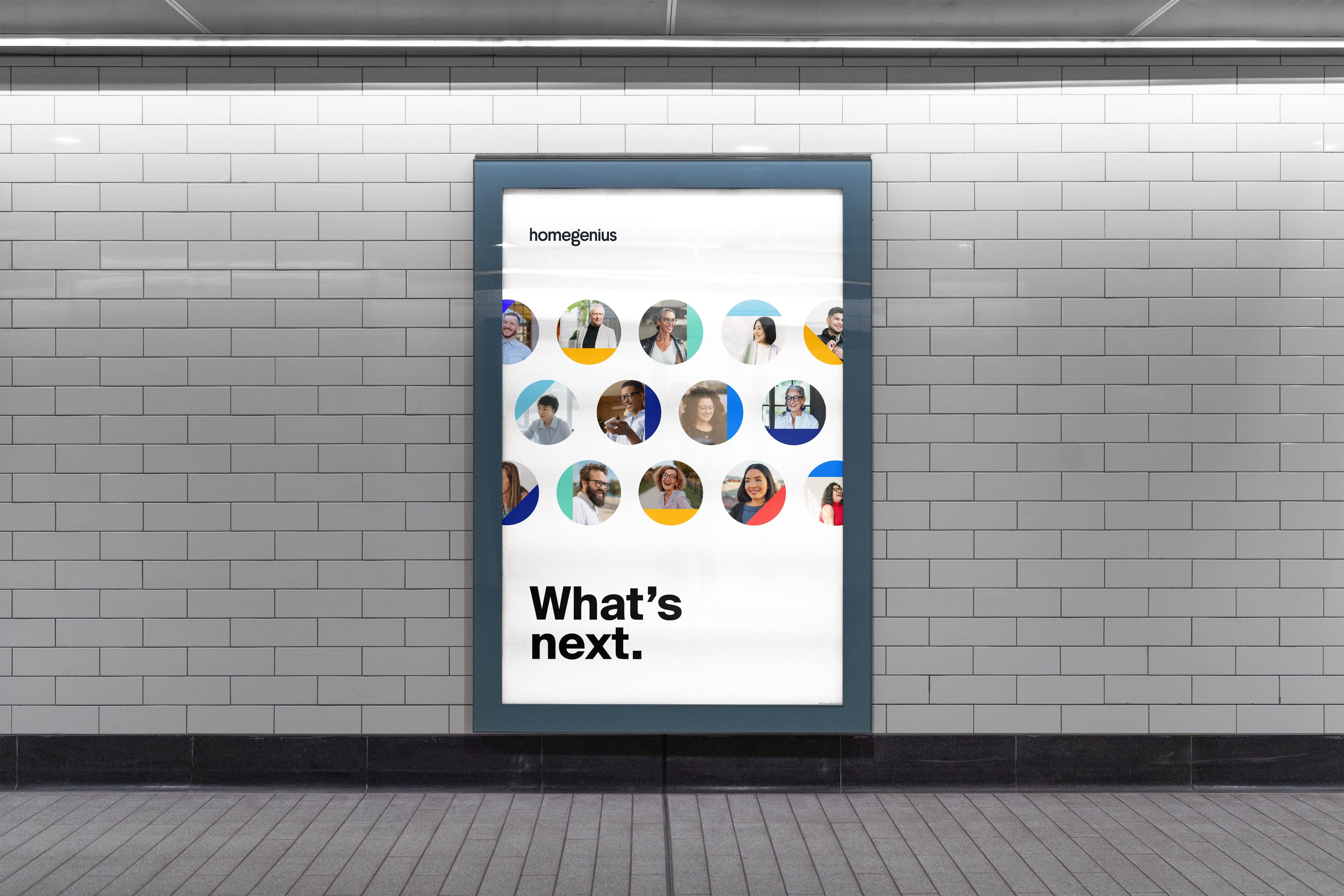 An industry manifesto
We applied the homegenius mission and big vision to a written manifesto to express their unique voice and create unity around the bigger picture of what they are doing within the greater context of the industry.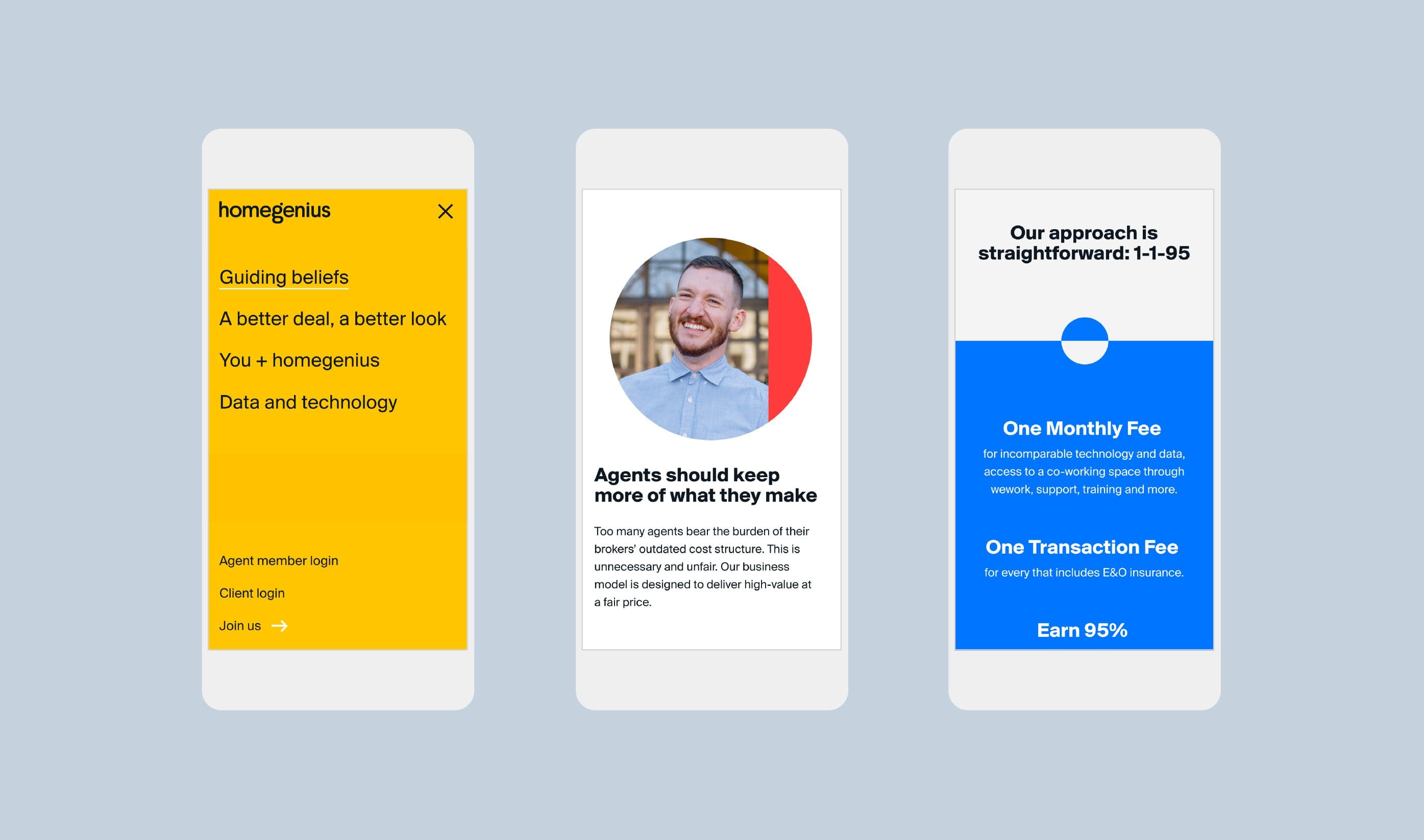 Brand guidelines to keep it consistent
We created robust brand guidelines to outline every facet of the identity. More than just a look book for the logo, we demonstrated precise ways to create new agent lockups and color codes, giving homegenius the tools needed to take the brand into the wild and ensure a consistent, streamlined identity going forward.