A broker website that breaks all the rules.
Research and Discovery
Content Strategy
UX
Responsive Web Design
We knew from project kickoff that the co-founders of fast-growing brokerage RLAH in Washington, D.C., were going to be a treat to work with. The needed a new website and were ready to step as far outside of convention as necessary to do something no one else could dare copy.
Playing to strengths
Right away, we faced the truth that at the time no local market really needs yet another place to find a home online. RLAH knew this instinctively and it's why we ditched search as a core component and instead focused on what RLAH was doing better than anyone else – marketing.
They had built in-depth microsites for each of their listings. We chose, then, to roll all of those together into a single experience. The inspiration? Treat every property like it was a piece of art hanging in the halls of a gallery.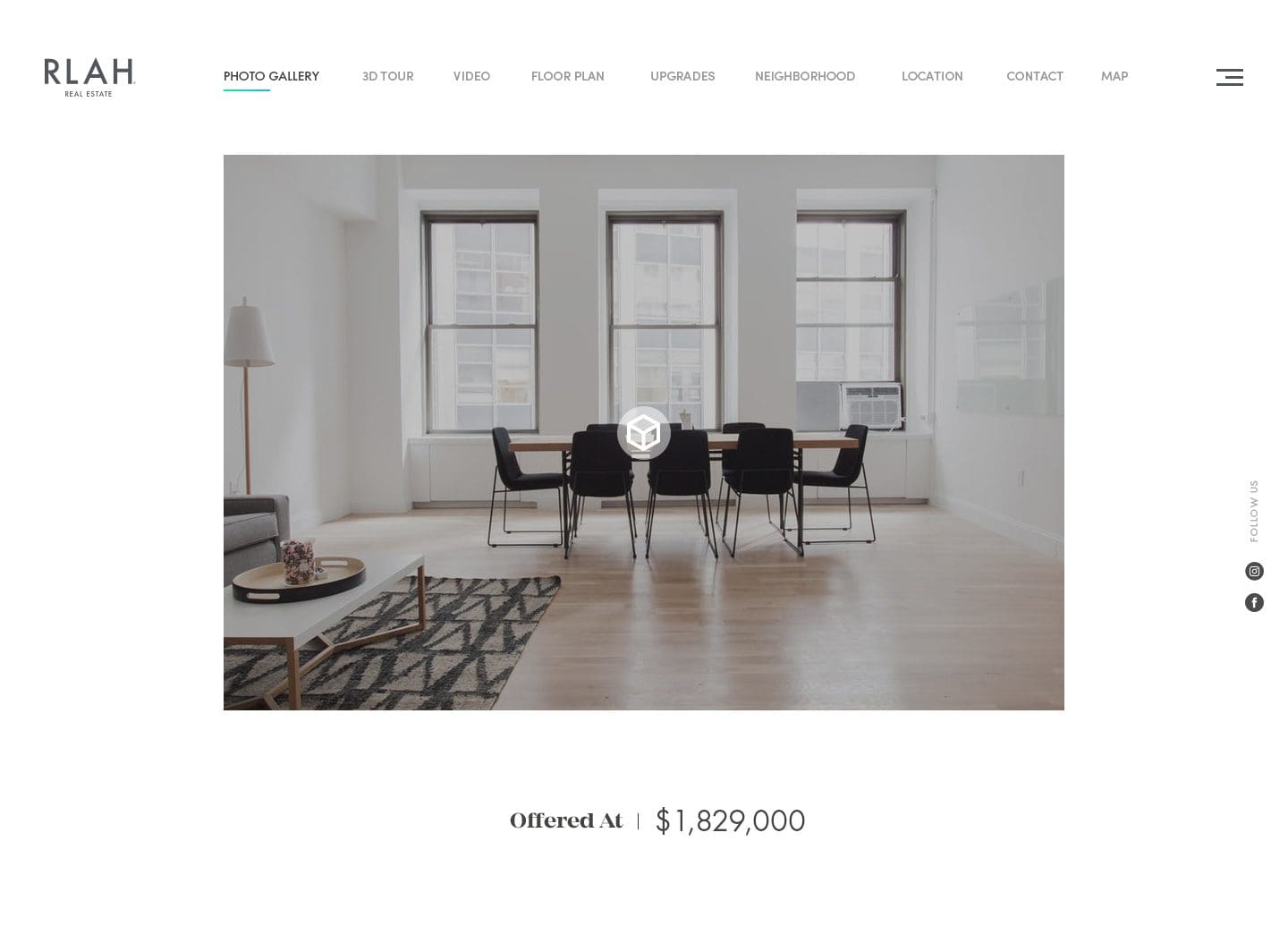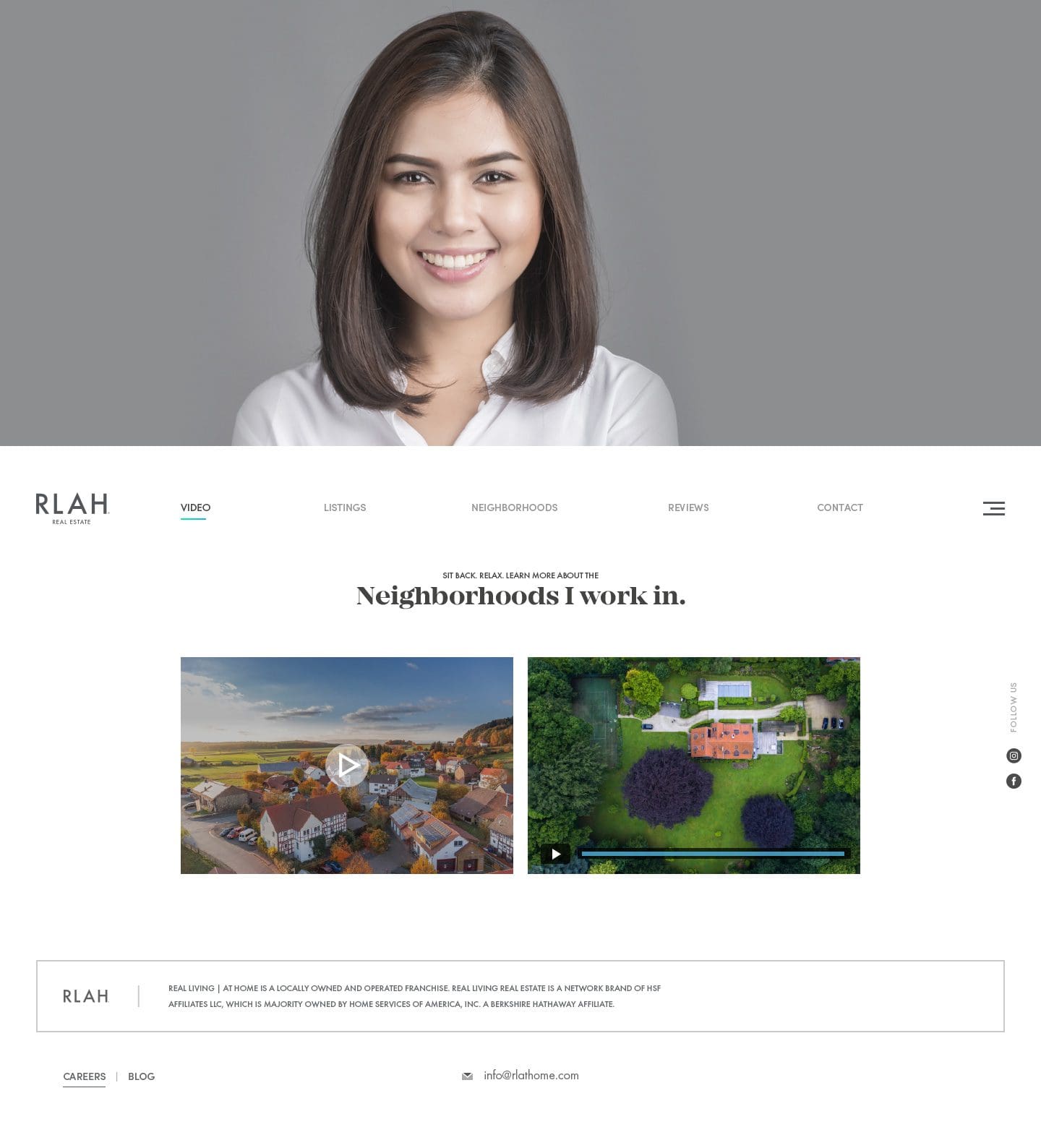 Testimonial
1000watt really dug deep to learn about us, our culture, and our niche. They created something that our agents are proud of and consistently wins compliments from those that visit it.