From idea to fully developed new brand, Millie connects military families on the move. 
Naming
Brand Identity
Responsive Web Design
Positioning
Go to Market Consultation
Messaging
Ken Robbins and Jason Dempsey were former military officers who saw a big need: to reduce the stress and uncertainty experienced by the 500,000 military families who move each year. They came to 1000watt looking for help to turn their solution into a business. Launching a real brand was the next step.
1000watt conducted user research, helped the leadership team think through their go-to-market strategy, and went to work. We created a name that connected with the primary market (military spouses) and a logo and visual identity that put aside the standard "eagles and flags" motif so heavily relied on by companies targeting the military market. We then designed and coded a website that's visually striking, easy to use and filled with content that helps military families make decisions.

Millie launched in the summer of 2016 and has grown its network of military spouses and real estate agents around the world. The company was selected as a finalist at the 2016 Realogy FWD Innovation Summit and won the Capital One small business veteran and military spouse employment award.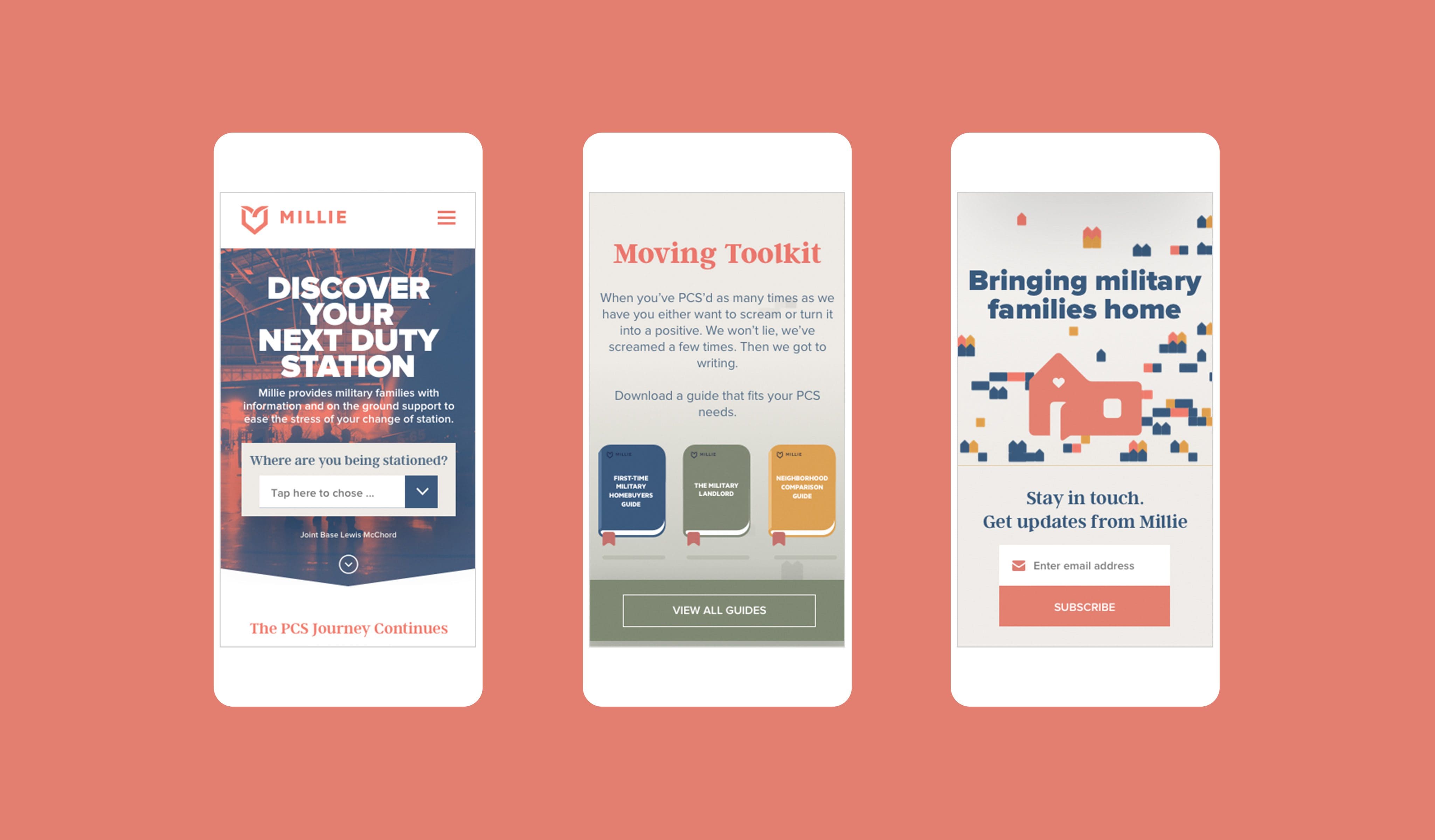 Testimonial
1000watt took us on a journey. The entire process was one of discovery and learning about ourselves and what we wanted our company to really be at its core. We started with just an idea in our minds, and they truly helped us bring it to life. We now have a brand that conveys the passion of our people and the seriousness of our mission to take care of military families. I don't think we would have gotten to this point without 1000watt and their incredibly creative and committed team.