A Massachusetts company sharpens its brand position to win hearts and stand out.
Brand positioning
Brand messaging
Logo and identity system design
Collateral design
Brand campaign
Where brain meets brand
MA Properties knows data and intel like no one else in their market. It's what sets them apart from the competition, and makes all the difference for the clients they serve. But it wasn't coming across through their brand. They needed a new look and to establish a strong brand voice that would be true to them and also win peoples' minds and hearts.
We positioned MA Properties as the intellectual authority on local real estate — the team that'll help folks make smarter decisions to improve their financial well-being. And we amped up that messaging with a healthy dose of charm, personality, and humor — elevating their brand emotionally as well as intellectually.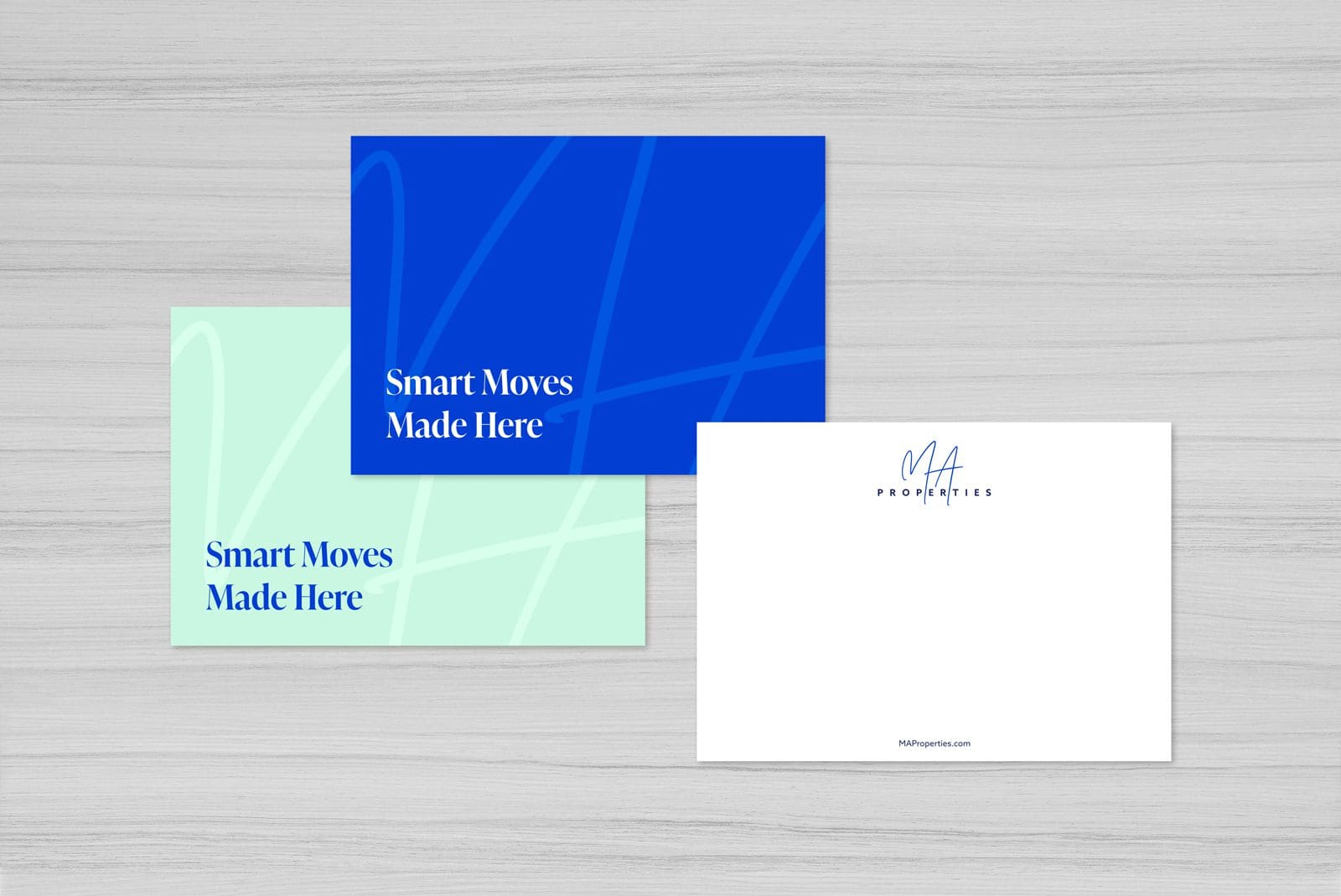 Our MA Properties color palette was inspired by the Pop Blue present in their agent group photo and personal style. We complemented it with an upbeat mint, and a calm and sturdy midnight blue. We added a dash of coral to warm up the palette and round everything out. Together, it creates a strong, bold, sophisticated look. One that captures the essence of their team while providing great visual versatility.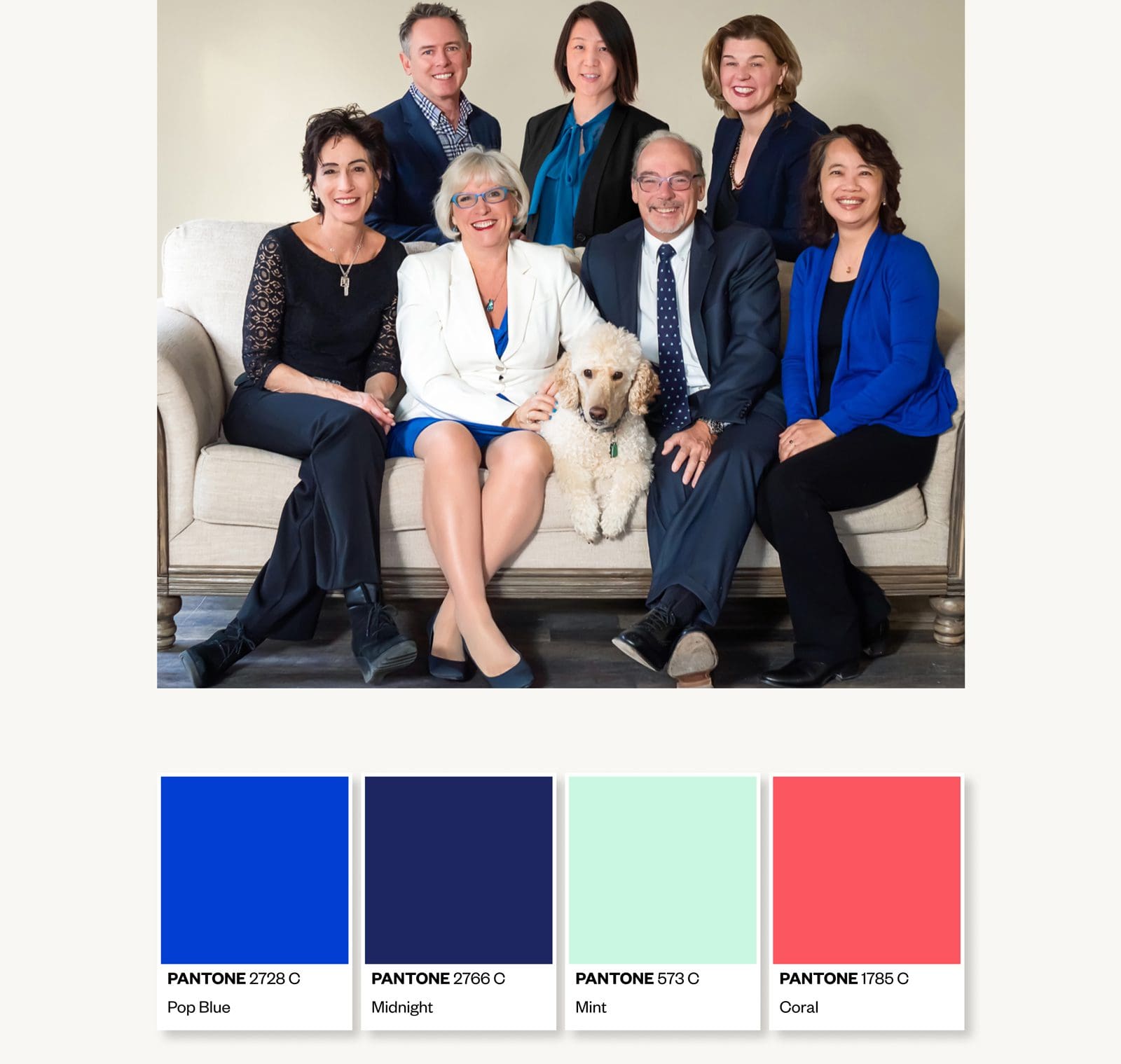 Our touches of warmth carried through to the brand mark itself. By adding an elegant script to contrast with the sans serif font, we enhanced the ever-present humanity in their brand. All without compromising the sleek professional aesthetic their clients have come to expect.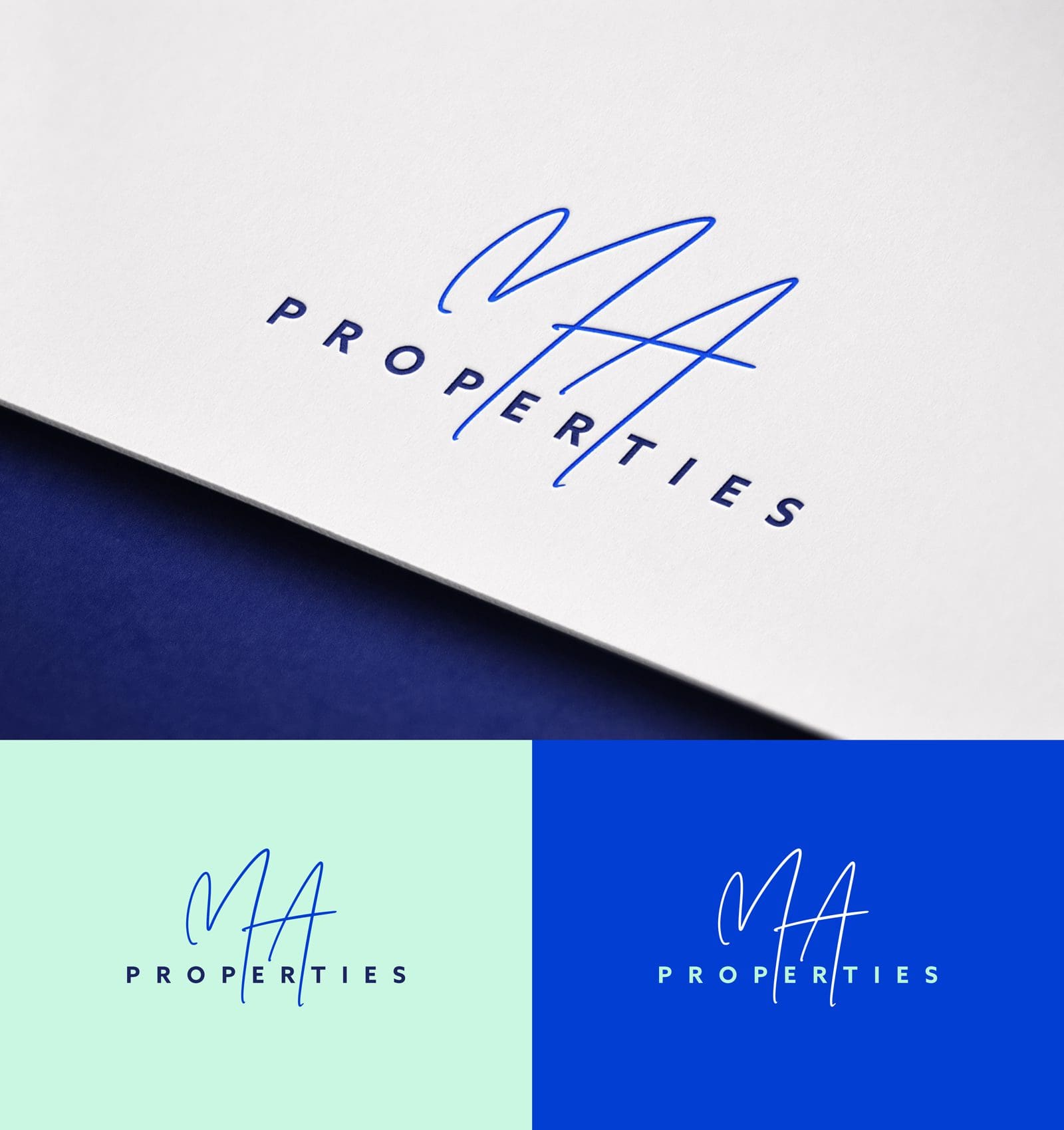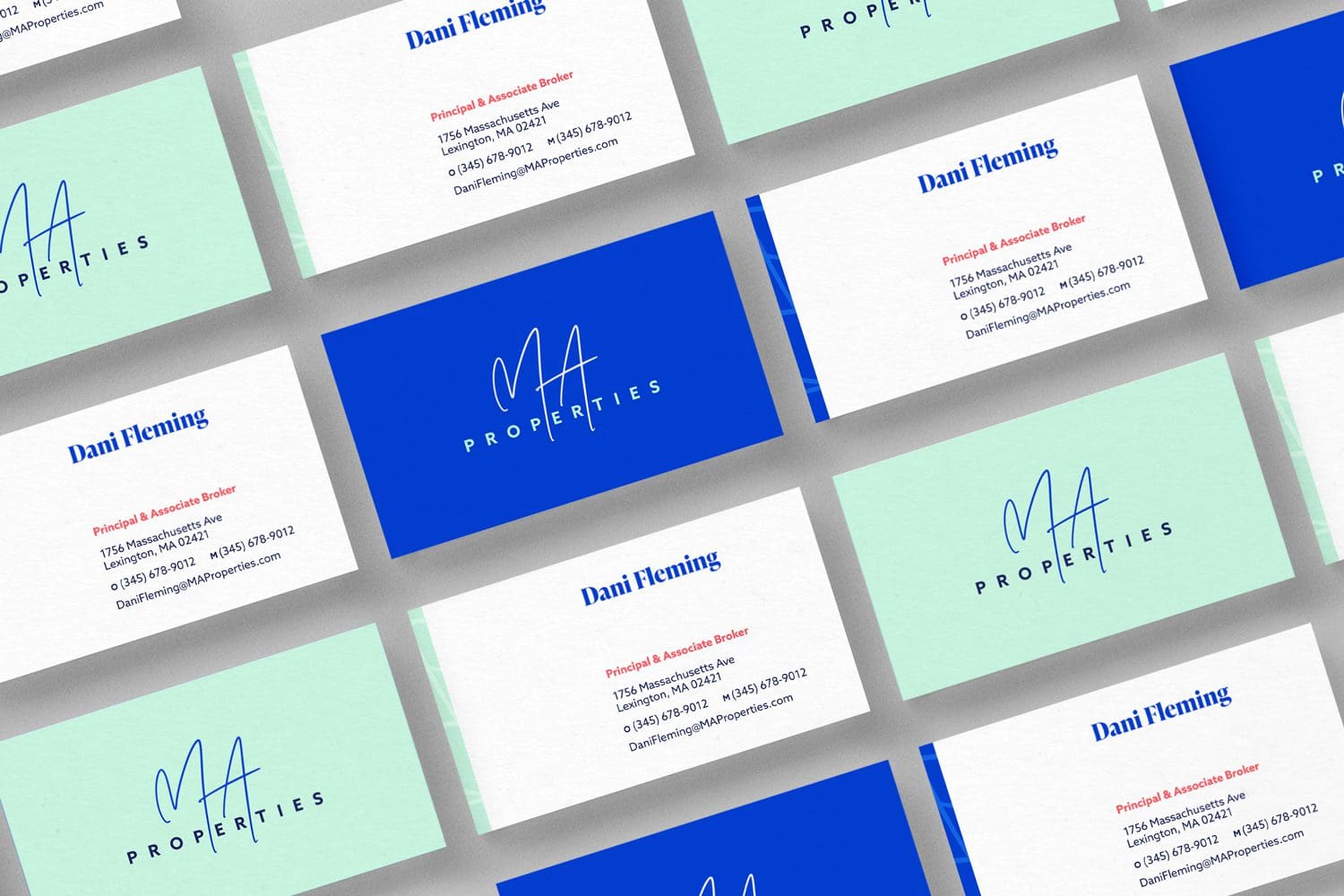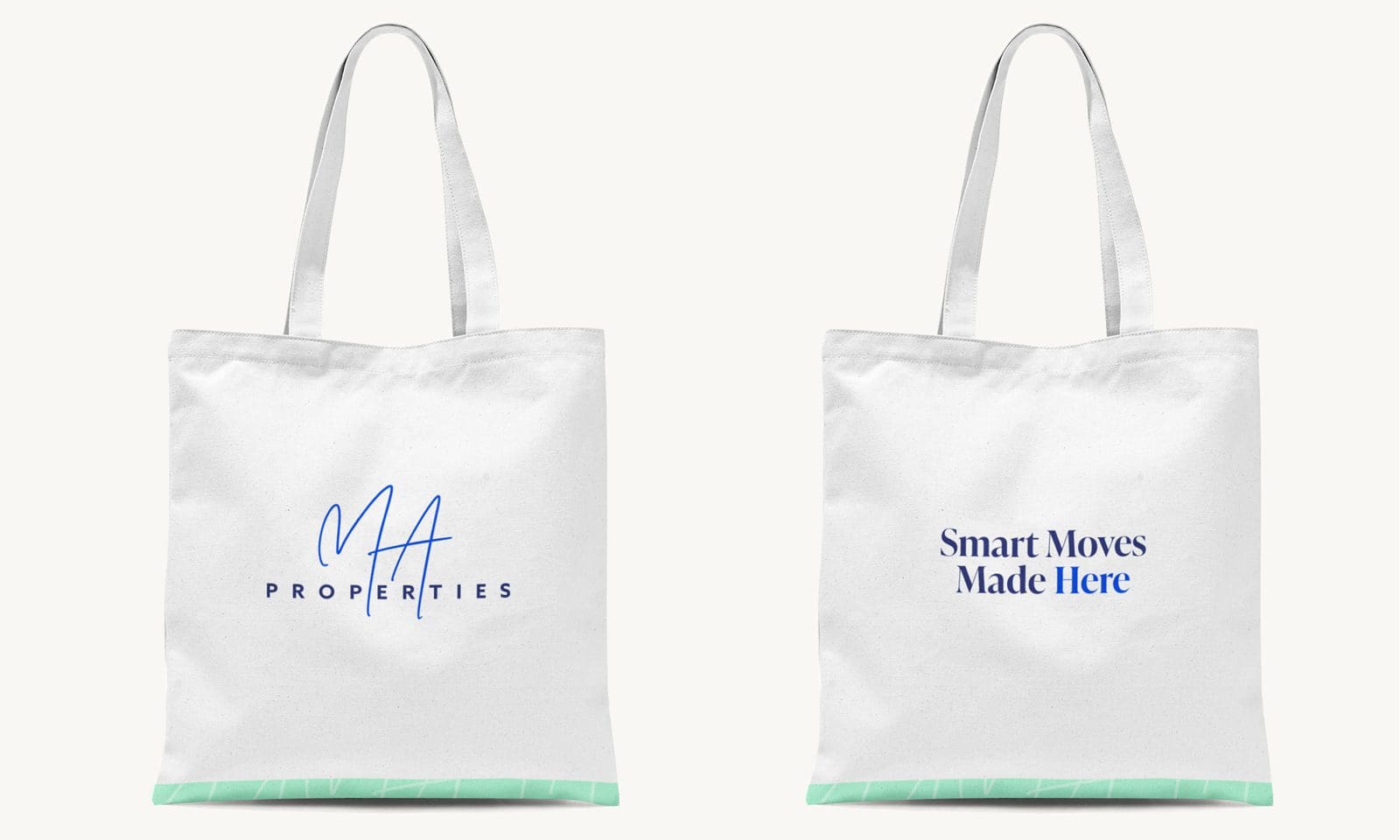 With the new brand voice and identity set, we brought everything to life in marketing materials such as monthly newsletters, direct mail pieces, seminar postcards, and a series of brand ads.
And now, the group that helps people make smarter moves in real estate is poised to make some big moves of their own.
Testimonial
"When it was time to rebrand our brokerage, there was no other company we even considered. 1000watt not only met our expectations, but far exceeded them. We could not be happier with how our their work portrays who we are."