Positioning and branding "one-stop-shop" real estate in a way people understand and care about.
Brand story

Positioning

Messaging

Logo and identity system design

Collateral design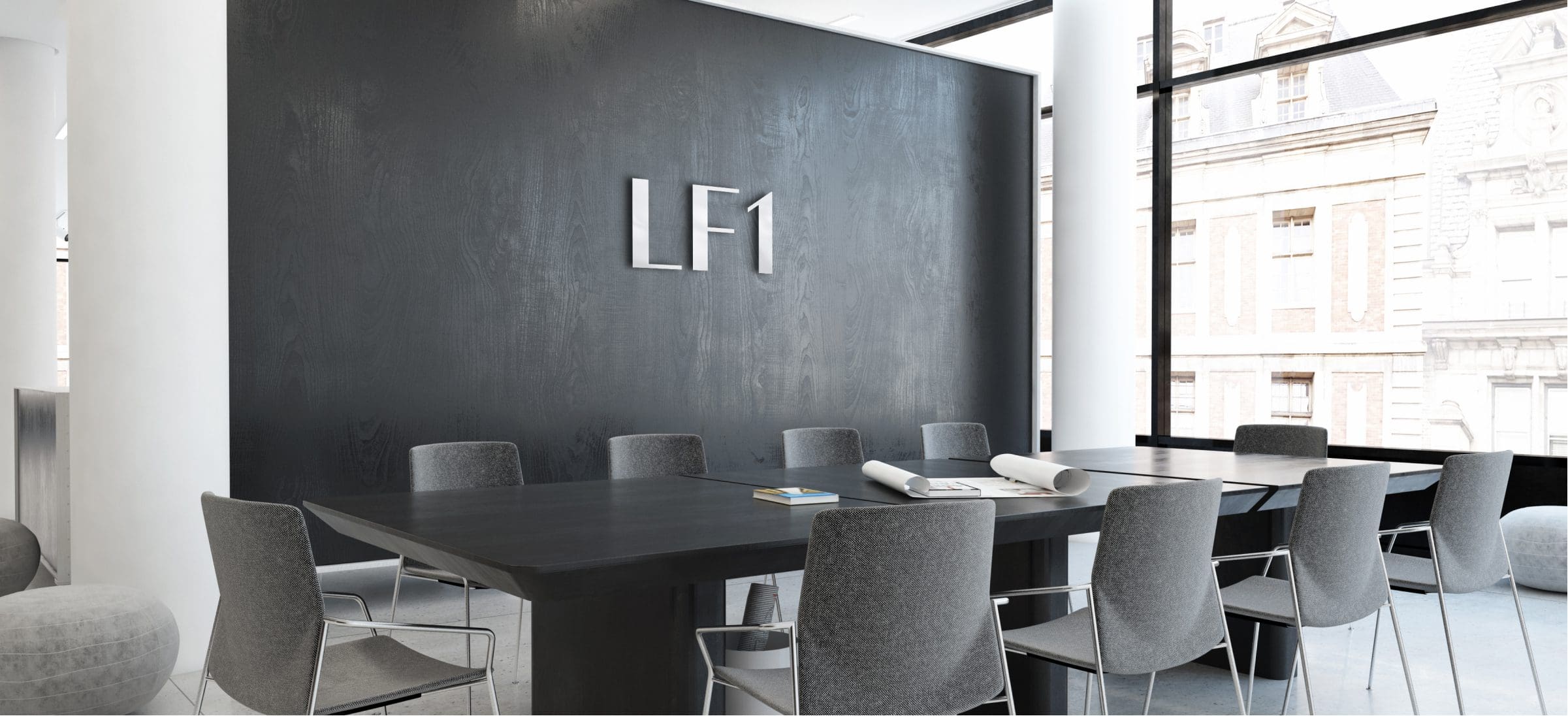 Tomorrow's consumers want all-in-one real estate options. So Long & Foster moved swiftly to meet this growing demand — not waiting for tomorrow, but staying ahead of the curve today. They created an innovative new platform, bringing all of their affiliate services together into one seamless experience for their consumers. Enter: LF1.
We helped LF1 clarify its positioning and articulate its brand story — for both the consumers it appeals to, and the people within its internal affiliates who will make the LF1 experience complete.
We started by establishing a vision and making a promise to these external and internal audiences. LF1 isn't just a new way to buy real estate. It's the only way to buy and sell real estate. We helped the internal affiliates understand how LF1 singularly articulates their greatest value. How it celebrates their role in the real estate cycle. Builds more business opportunities. And brings more than just occasional repeat business — it creates loyalty forever.
Then we showed consumers how LF1 combines these powerful affiliates into the ultimate real estate experience, giving them everything they need. From start to forever. Protecting them from the needless friction, stress, confusion and delays that occur when real estate is done the usual way.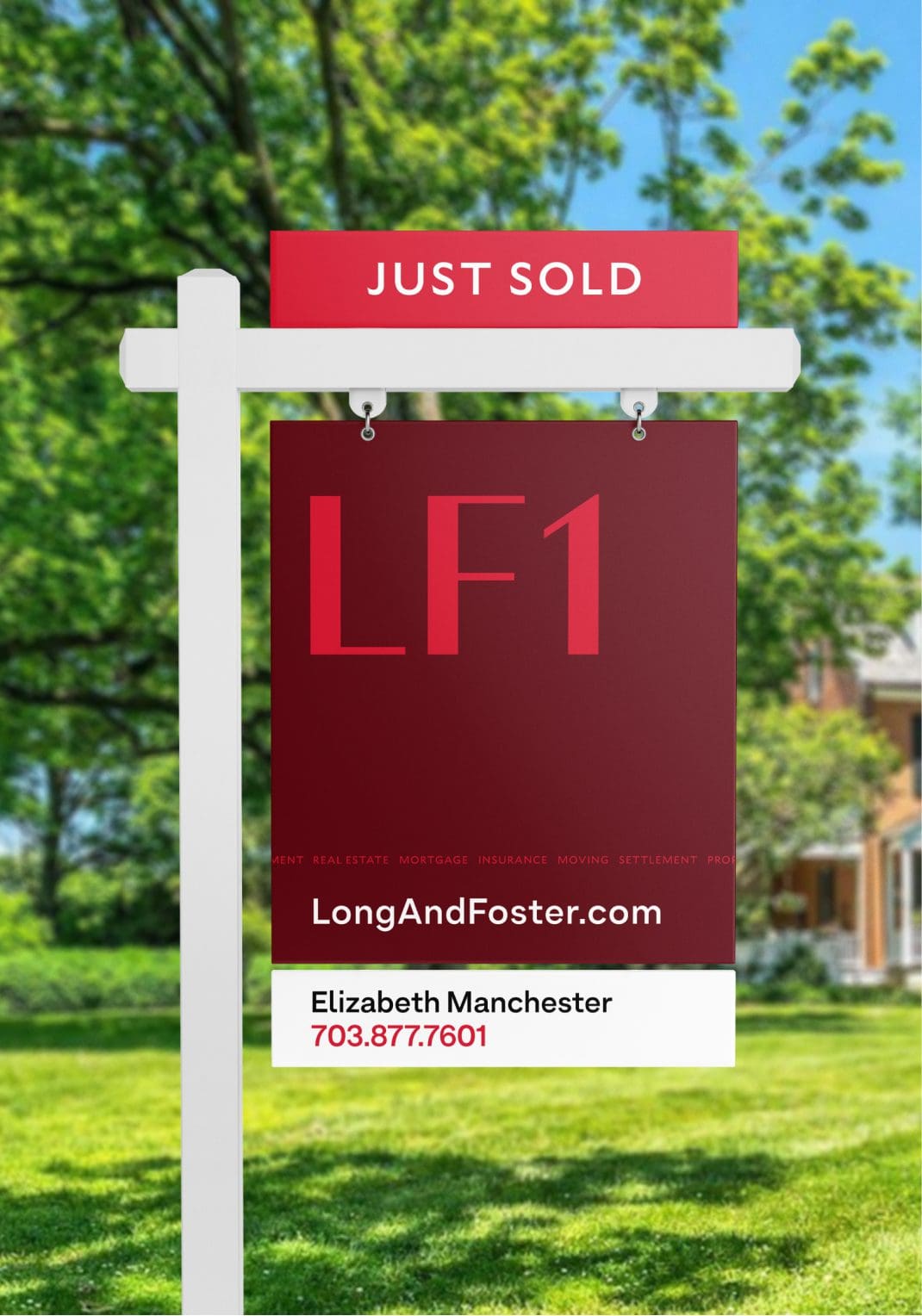 True to our colors
With a strong brand foundation in place, it was time to push the design. For a brand that colors outside the industry lines, we started with color, too. LF1's color palette builds off the core Long & Foster brand colors of red, black, and dark blue. But it broadens that range with a richer, deeper red, a subtle mid-tone blue, a cool off-white, and a warm, inviting gradient that opens up more possibilities.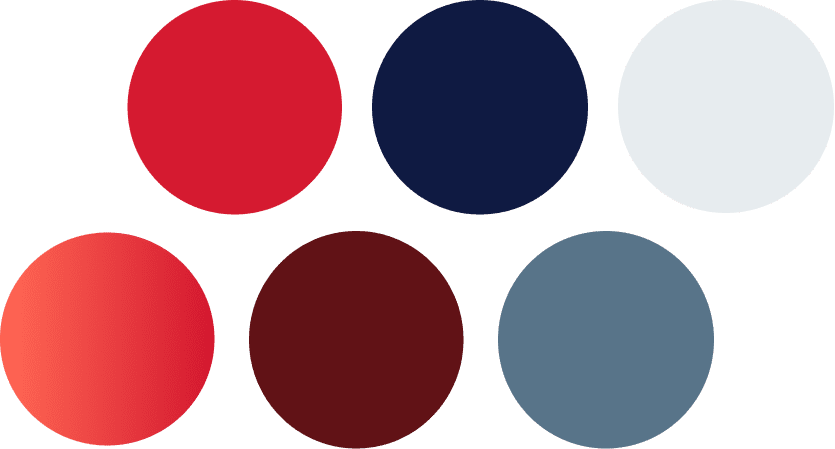 A complete real estate experience deserves a complete logo system.
It wasn't enough to design a one-and-done logo for LF1. LF1 is built upon a wide range of service companies. So the logo needed a lockup system flexible enough to accommodate the various names, while strict enough to facilitate consistency among them. Precise alignment, type, and sizing rules helped us land this delicate balance. And we rounded it out with a total services footer lockup that communicates everything offered at once — successfully ending LF1's communications with a visual anchor of all the offered services that anchor the company itself.
A new angle on identity.
Derived from the diagonal stroke of the '1′, a recurring motif within the LF1 identity is an image-holding shape with an angled top. Gently suggesting the gabled roof of a house without being explicitly illustrative, this device creates continuity across various collateral. When not used as a holding shape, text or thin rule lines can be aligned to this angle to create extra visual interest.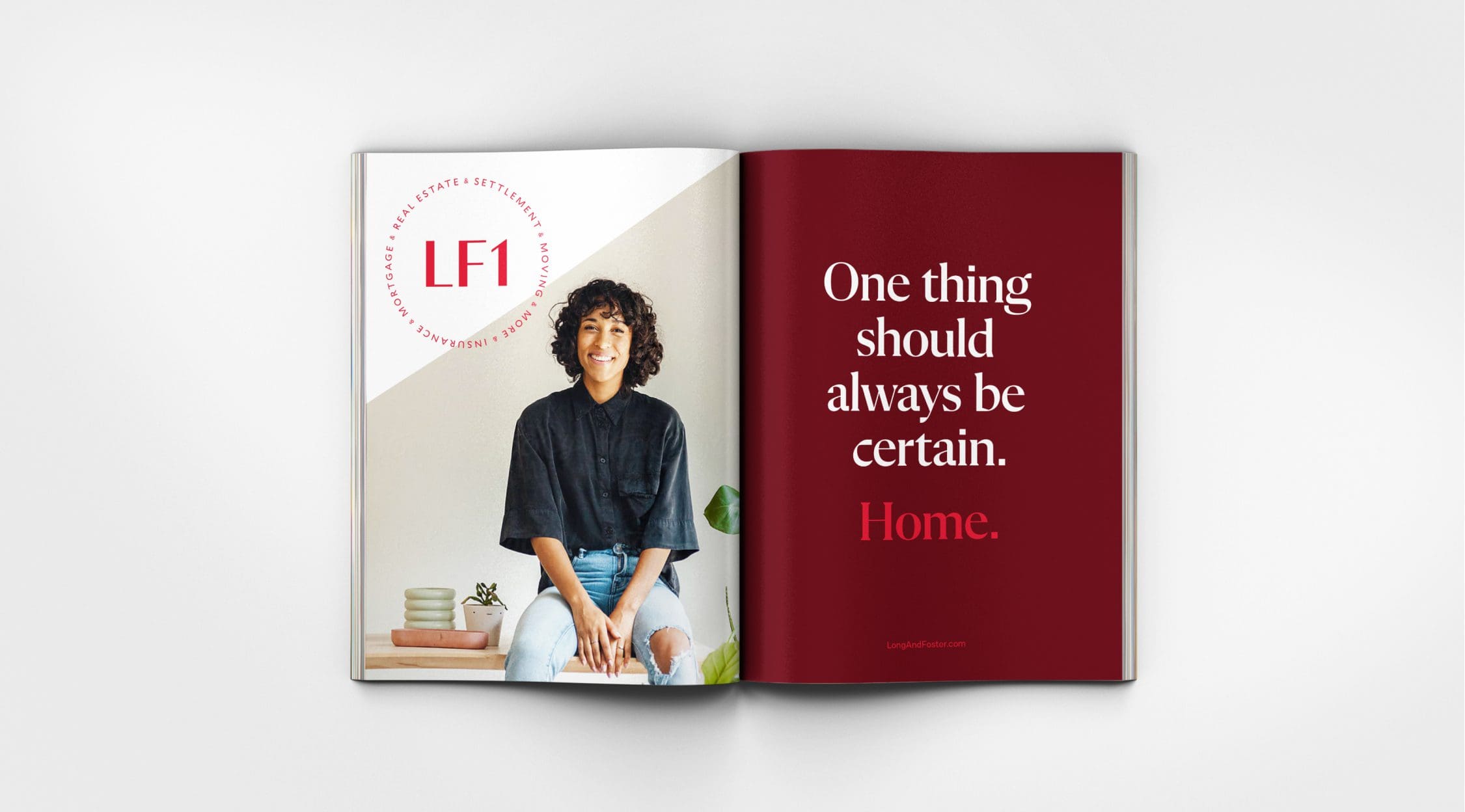 Sealing the deal.
The final touch on our visual system is the inclusion of the LF1 seal. The seal is a system unto itself, linking together all of the various businesses into one continuous loop that embodies the complete real estate experience that LF1 offers. Bringing it all full circle.