A client experience-obsessed brokerage in Pasadena elevates their brand to match their service.
Brand messaging
Logo and identity system design
Collateral design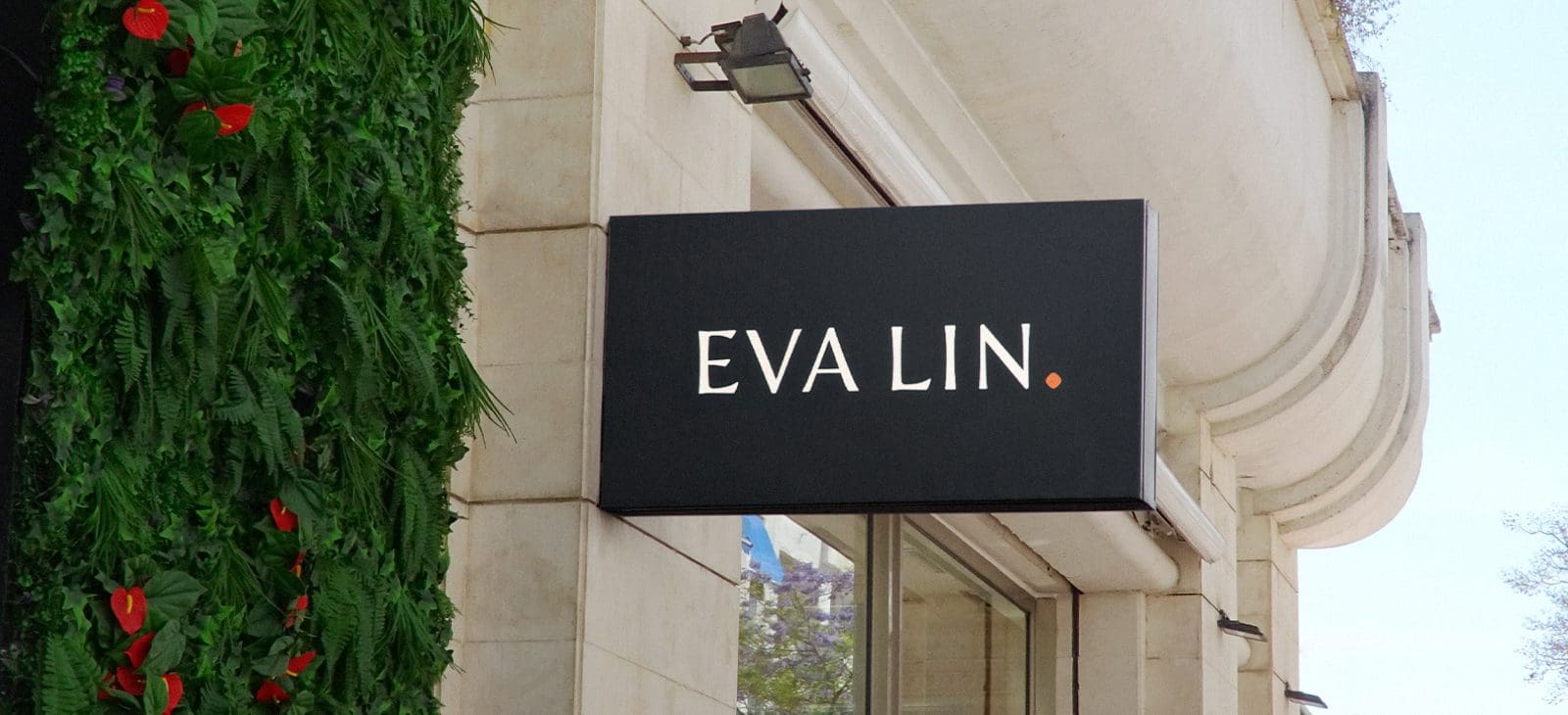 Leveling up a stellar team
Eva Lin came to us as Lin Realty, a boutique brokerage in Pasadena that had built a strong team and impeccable reputation with local home buyers and sellers. Outstanding service was at the core of everything they had built and wanted to be known for. Our task was to level up the company's branding to help them stand out from the rest.

At the center of this team is Eva Lin, a powerhouse agent who cuts no corners, never backs down, and has her clients' backs, fronts, and sides at every turn. Our approach with messaging was to show more than tell, and infuse more first-person language from Eva herself, as well as quotes from real people she's helped.

We crafted a seller letter and a buyer letter to express the company's core values and intimate, service-obsessed approach. And we created a series of quotes from Eva to express her distinct difference from every other agent.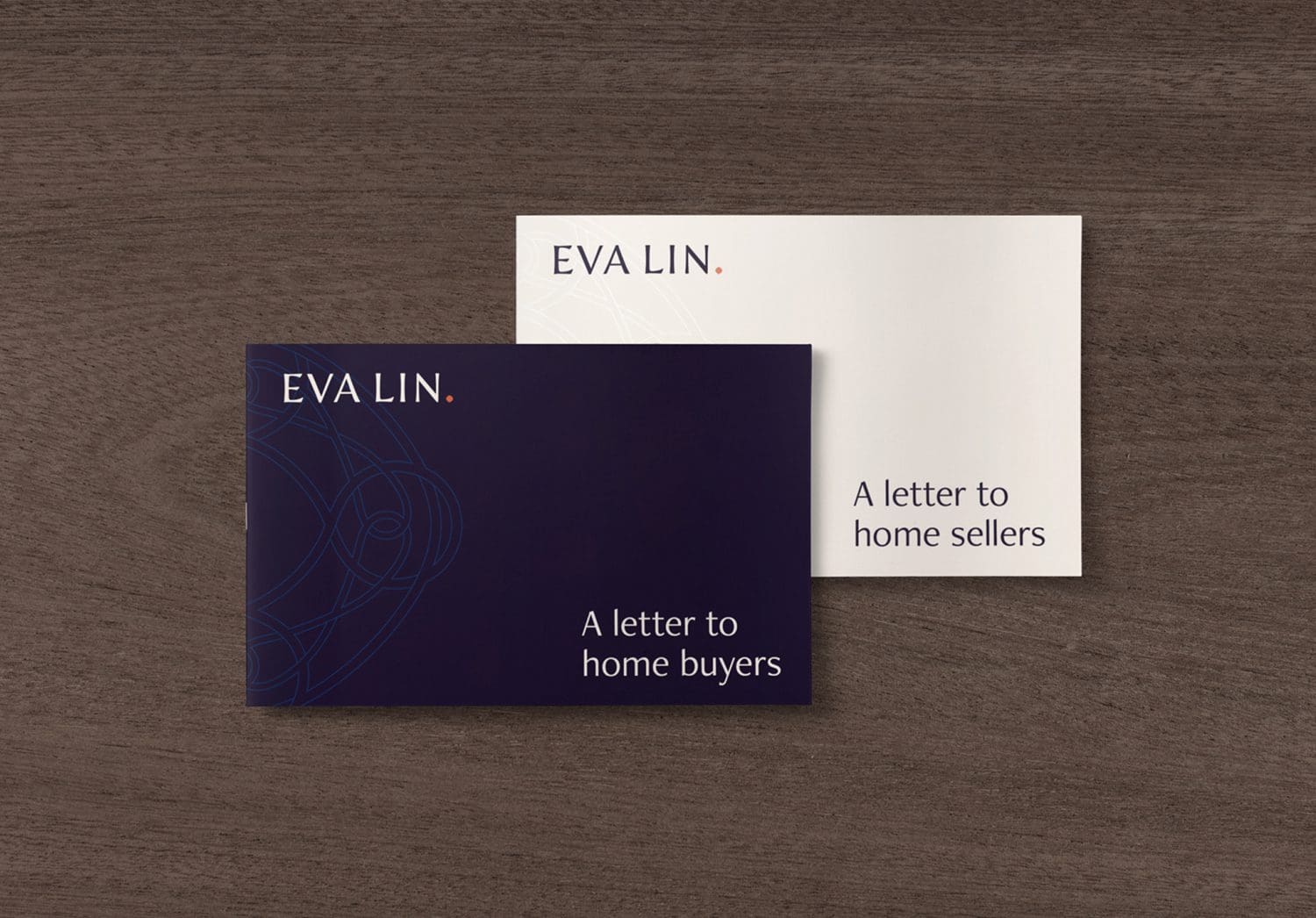 Subtle, sophisticated and distinct
To echo the strategy and the messaging we created for Eva Lin, we created a logo with a subtle calligraphic style and personal touch. The period is a device we pulled in for something different yet bold, and subtle yet sophisticated.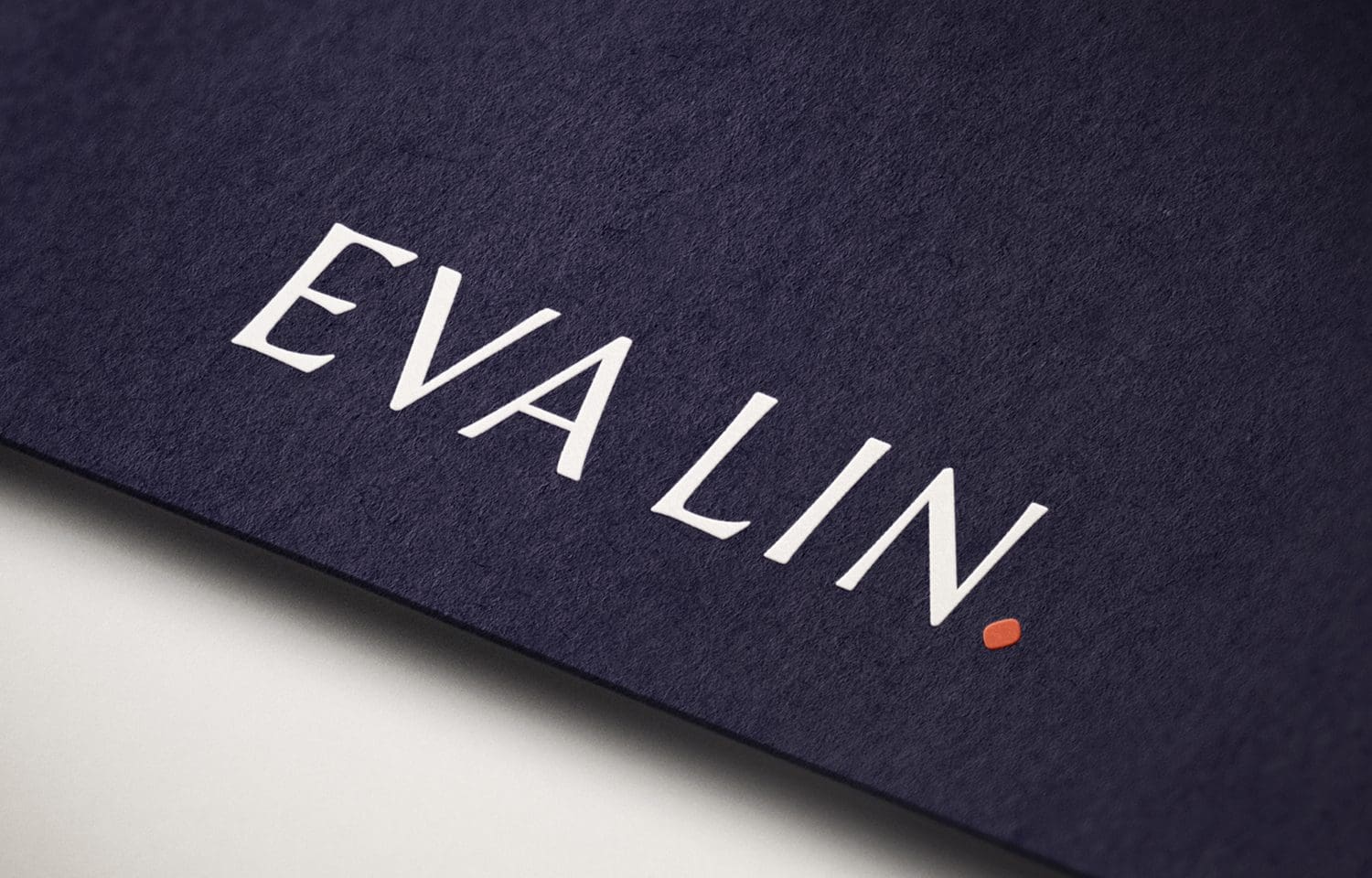 A stamp of distinction
We wanted to extend the primary logo into another brand expression that would give the company flexibility in usage. We created a stamp to reinforce the recognition of the period, the sparkling piece of the identity.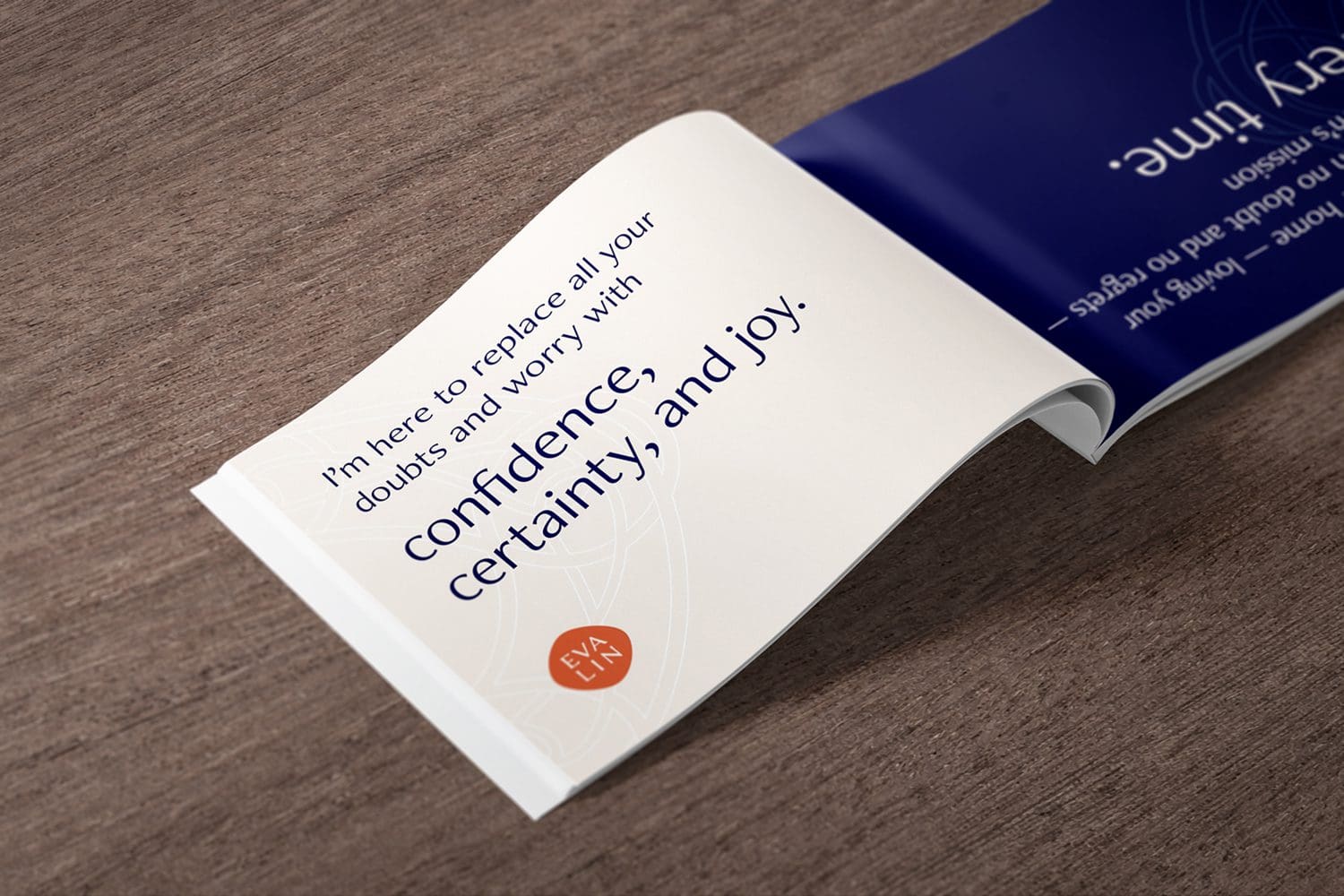 The brand seal
We created a brand seal to further evolve the primary logo. The symmetric intertwined lines imply the connections the Eva Lin team builds with clients and the professionalism the team brings to the table. The seal works as a brand accent when small, or it can be used as a textured background when larger.
When 'simple' is impressive
For color, we went with a simple contrast. The deep, almost-black blue color we named "ink," along with the ivory offwhite that resembles rice paper, pairs well with the calligraphic letterform of the logo. While the indigo blue adds depth and dimension, the saddle tan offers a warm accent to balance.

The grid system is also simple and straightforward, made special by the opportunities the period mark creates in tying back back to the logo in a subtle way.