A startup brokerage starts big.
Logo and identity system design
Collateral design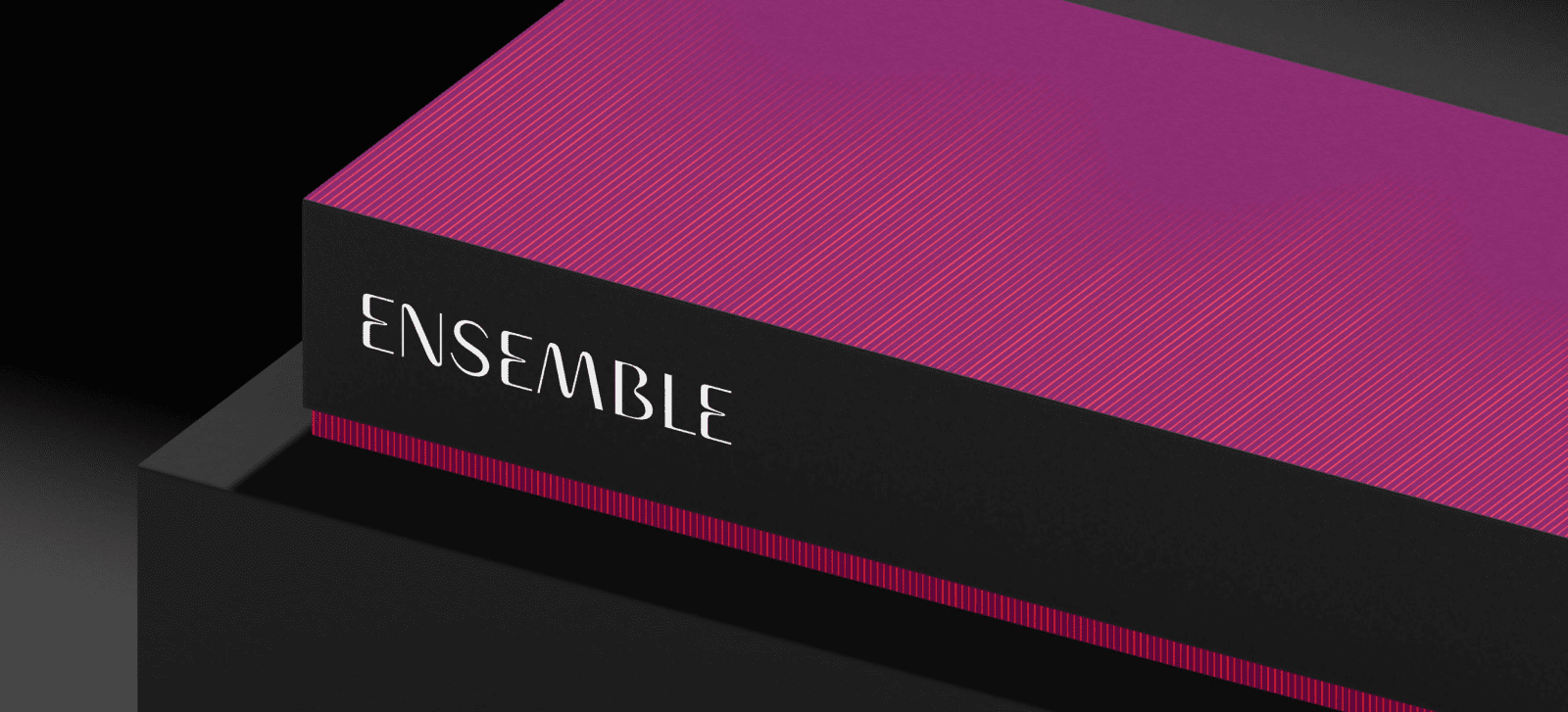 Logo and Monogram
Drawing on the musical connotations of the word "ensemble," we developed letterforms that evoke overlapping sound waves and water ripples. These forms not only reflect the natural elements of the Pacific Northwest but also embody the harmonious energy Ensemble aims to convey. To create the brand's monogram, we further played with the idea of waves by using a custom letter "E" that mirrors itself, creating a symmetrical expression that echoes the idea of a wave cresting and breaking. We also incorporated the concept of timelessness, with the reflected strokes from an empty hourglass hinting at the idea of a brand built to be both enduring and constantly evolving.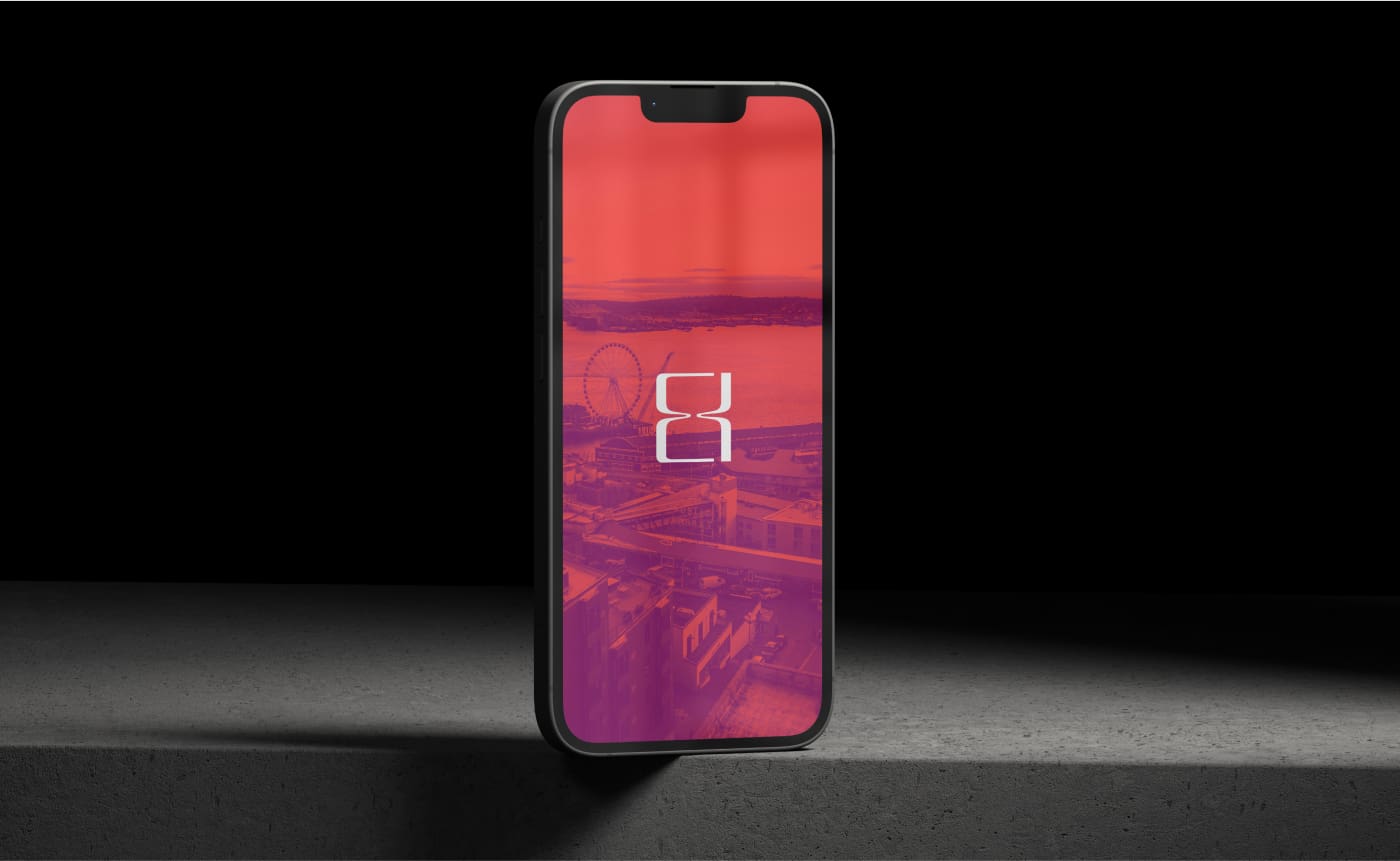 Color
Seattle and its environs are home to some of the most breathtaking natural landscapes in the world, distinguished by the lush greenery and shades of blue that dominate the region. To create a visually standout experience, a distinct color palette was developed that perfectly complements the natural surroundings. The warm reds and deep violet hues, inspired by the picturesque summer sunsets on Puget Sound, create a unique and memorable color combination that contrasts beautifully with the natural environment and distinguishes the Ensemble brand at every touchpoint. 
Harmonic Wave
Music and the mesmerizing waters of Puget Sound inspired our motif and graphic system. We drew inspiration from the geometric waveforms created by sound and the organic waves that form in water to create a series of graphic elements that blend the structured with the spontaneous. These elements, whether used as a single graphic or in a repeating pattern, feature a harmonic wave that adds elegance to our designs and activates negative space to create an energetic experience. This approach creates a unique and visually captivating graphic system that reflects the natural beauty and harmonious energy of the Pacific Northwest. Testimonial
"In order for us to build a hub for top-level professionals, our visual expression had to surpass the expectations of 'small brokerage' branding. 1000Watt made me confident we could do that. The full force of 1000Watt was behind us all the way through our engagement and each team member impressed with their skill and creativity. Our private brand reveal event left the audience, as one broker described it, "obsessed!"