A fintech leader in mortgage gets a powerful brand story and visual overhaul.
Positioning
Messaging
Brand Story
Brand Identity
Print Collateral
Integrated Campaign
Responsive Website Design
Capsilon's solutions tackle problems at every point in the mortgage process. They had just shifted focus from document solutions to a more holistic, data-driven technology that transforms they way mortgage companies work. And they needed 1000watt to help them clearly articulate that shift.
We built a brand and message foundation that guided both design and copywriting in order to reflect Capsilon's unique value. Then we used that foundation to create new logo.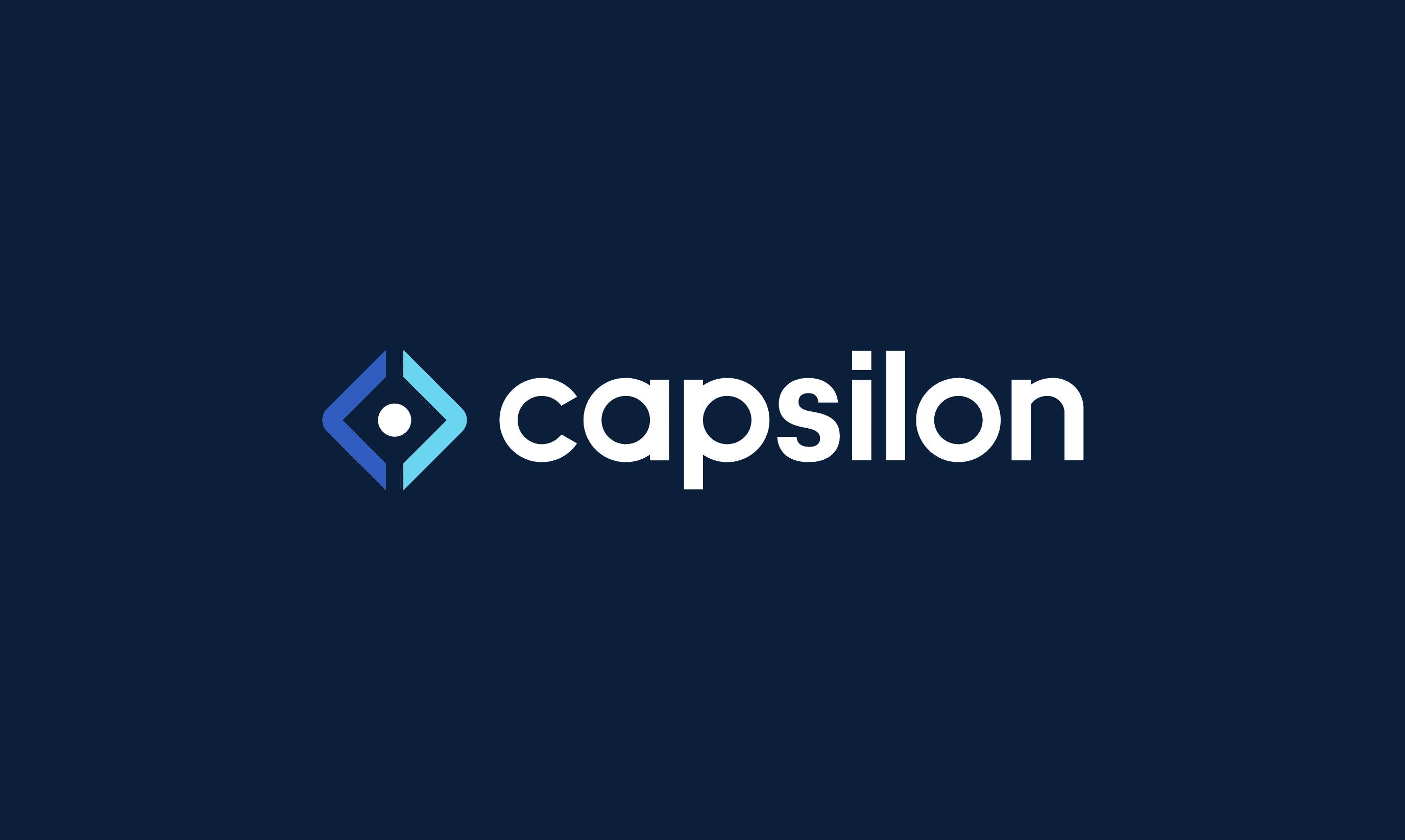 A modern update
Just as Capsilon's products had evolved to tackle larger issues for mortgage companies, we understood that the logo needed to undergo an update as well. Through typographic principles we pushed the wordmark into a compact and streamlined design where it could now sit more comfortably within their product environments. At the same time we imbued the logomark with additional detail that could be levied through the identity system.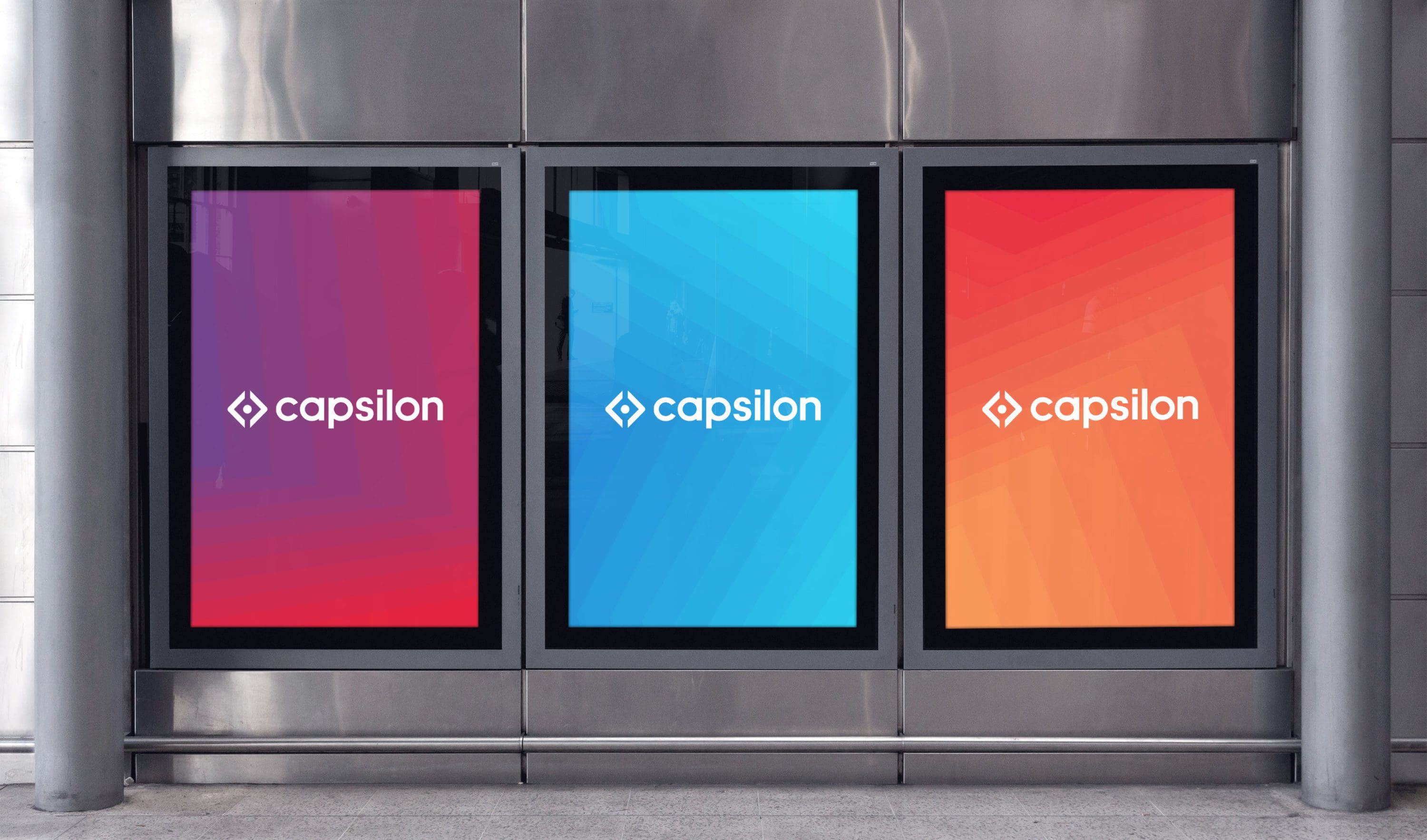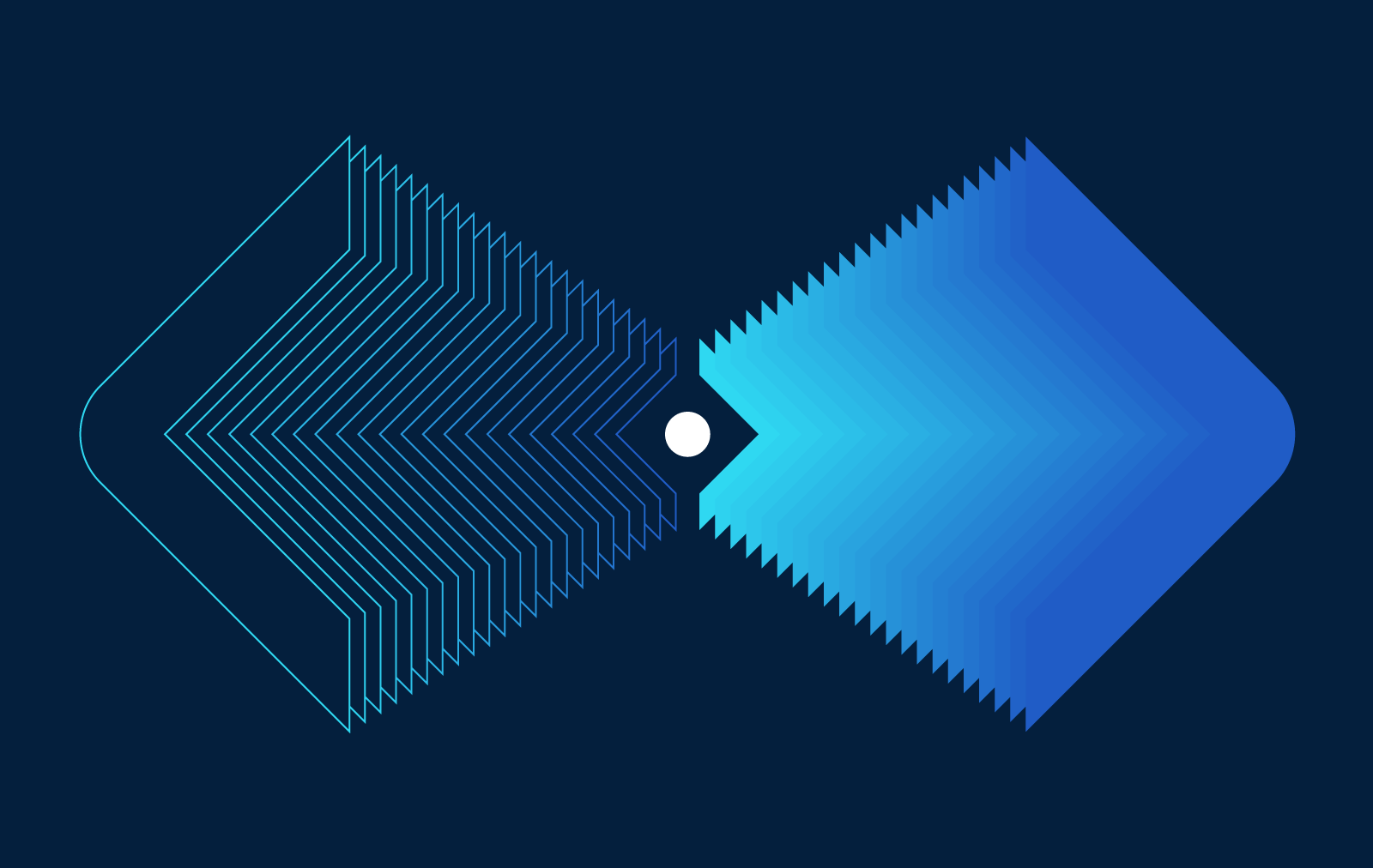 An identity with depth
Our redesigned logomark gave us the runway we needed to create the rest of the identity system. Using a metaphor of a circle as one of Capsilon's many data points and the brackets as the pipeline through which it travels, we the designed a brand language that demonstrated the depth and dynamic nature of their products. Through gradient or outline we could expand this language to fit Capsilon's identity needs while maintaining a consistent look and feel across a broad spectrum of digital and physical spaces.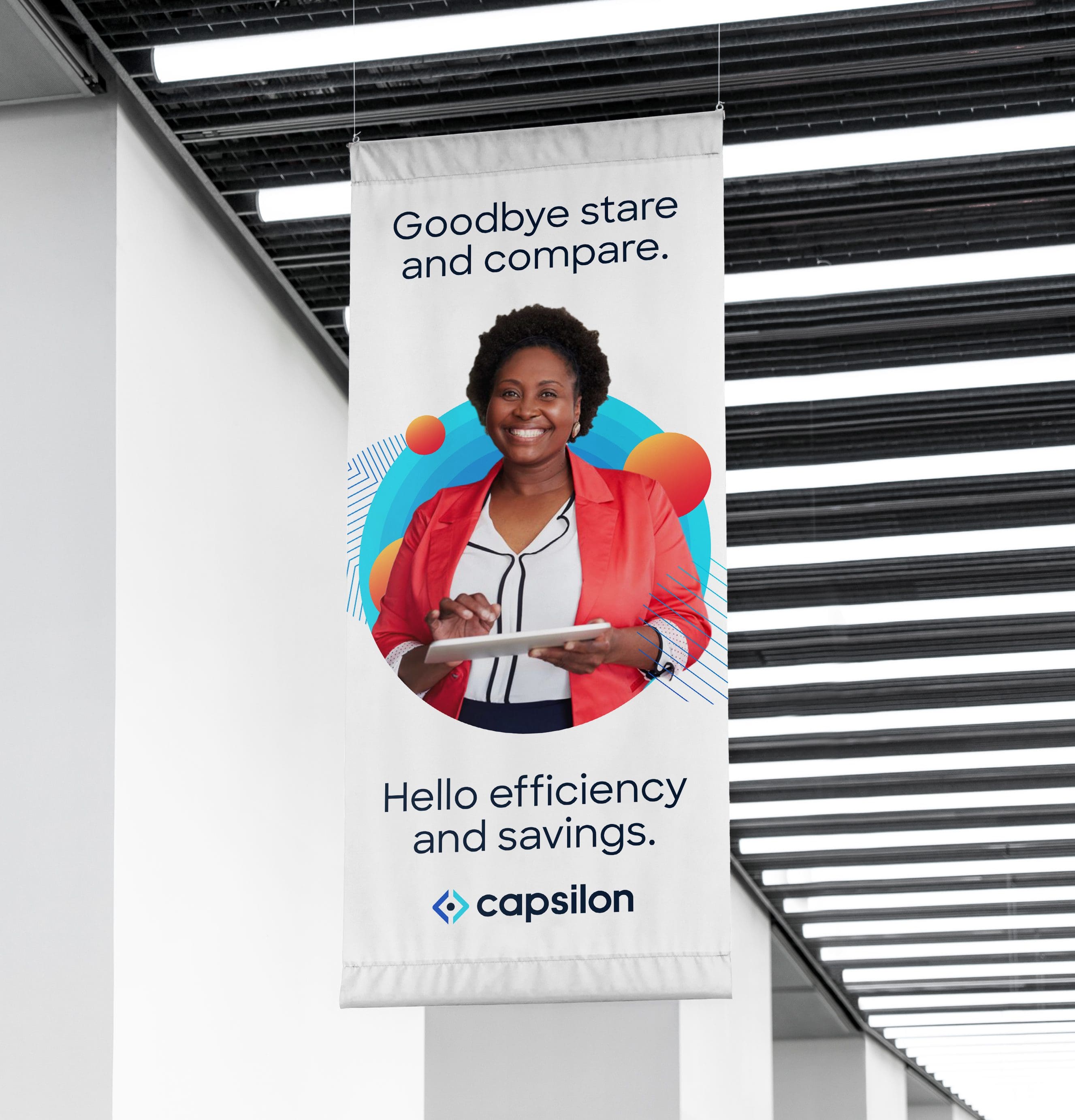 We took the new Capsilon brand identity and messaging to print collateral, digital ads and email, as well as direct mail campaigns to strategically get in front of the right people.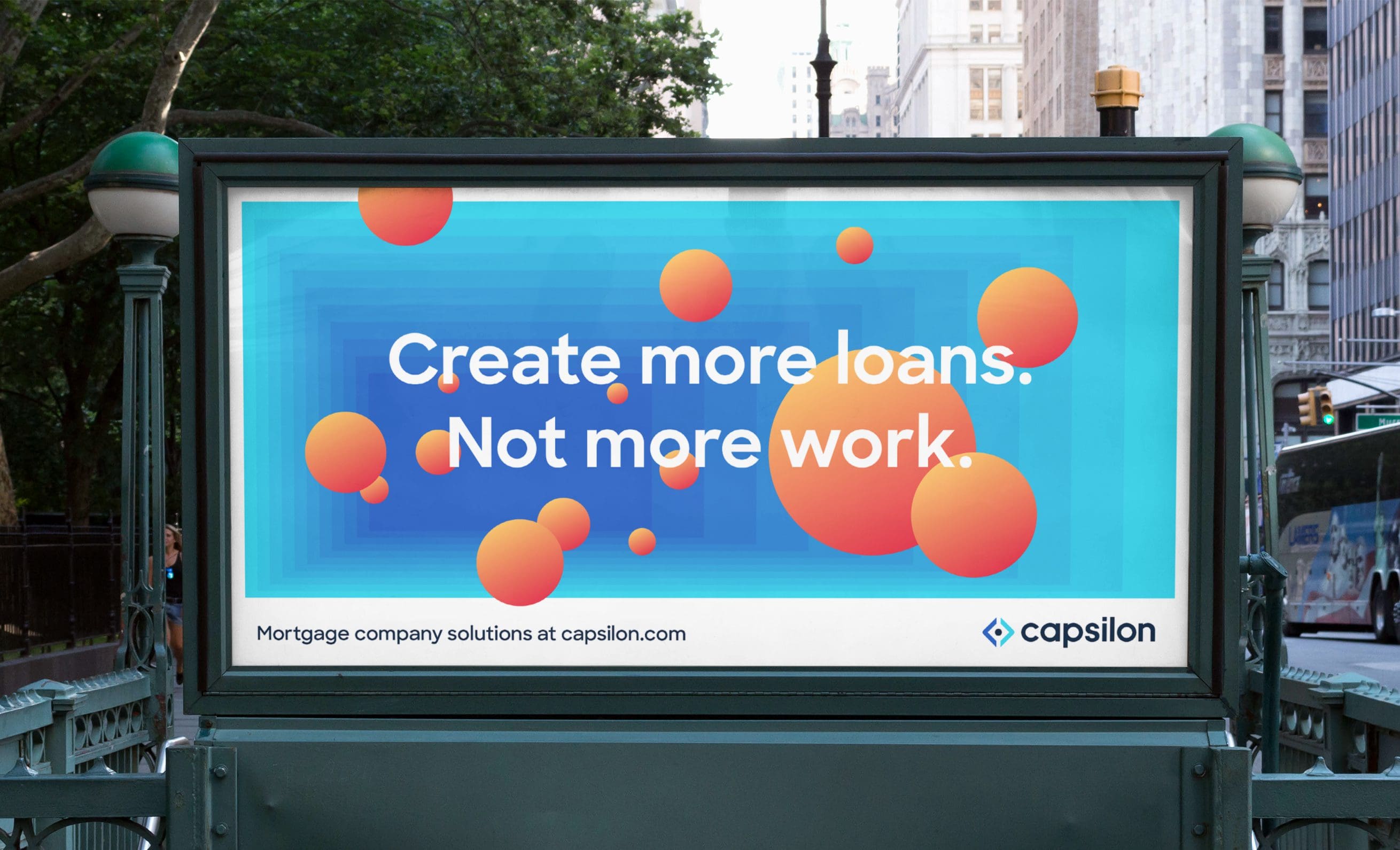 A website to house it all
After getting the Capsilon message straight and building out their new identity, we got to work designing and writing copy for their new website. We provided new ways to callout and talk about their product features as well as a suite of icons and illustrations that would better explain the processes of the more intangible features Capsilon had to offer.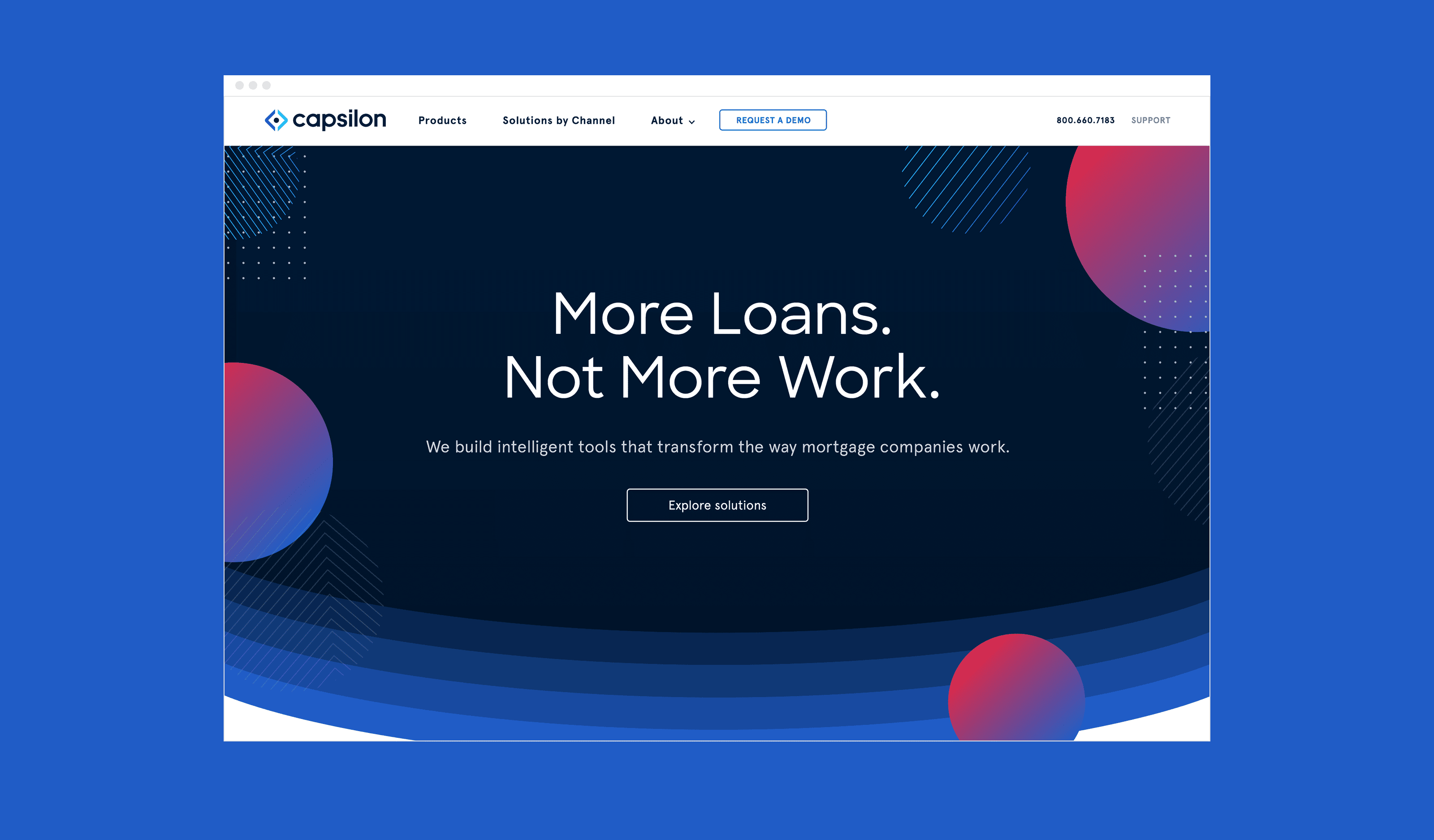 Testimonial
"1000watt helped us reposition our story and level up our brand identity in a way that fully reflects the important work we're doing to make it easier and faster to get a mortgage. The results have been felt both inside and outside our company and we're thrilled."