Have 1000watt speak to your company
You have an event or meeting coming up. It needs to leave people energized. Thinking. Feeling good.
You've found your solution.
We give smart, creative talks on brand-building, real estate consumer behavior, the future of the industry, and more.
1000watt speakers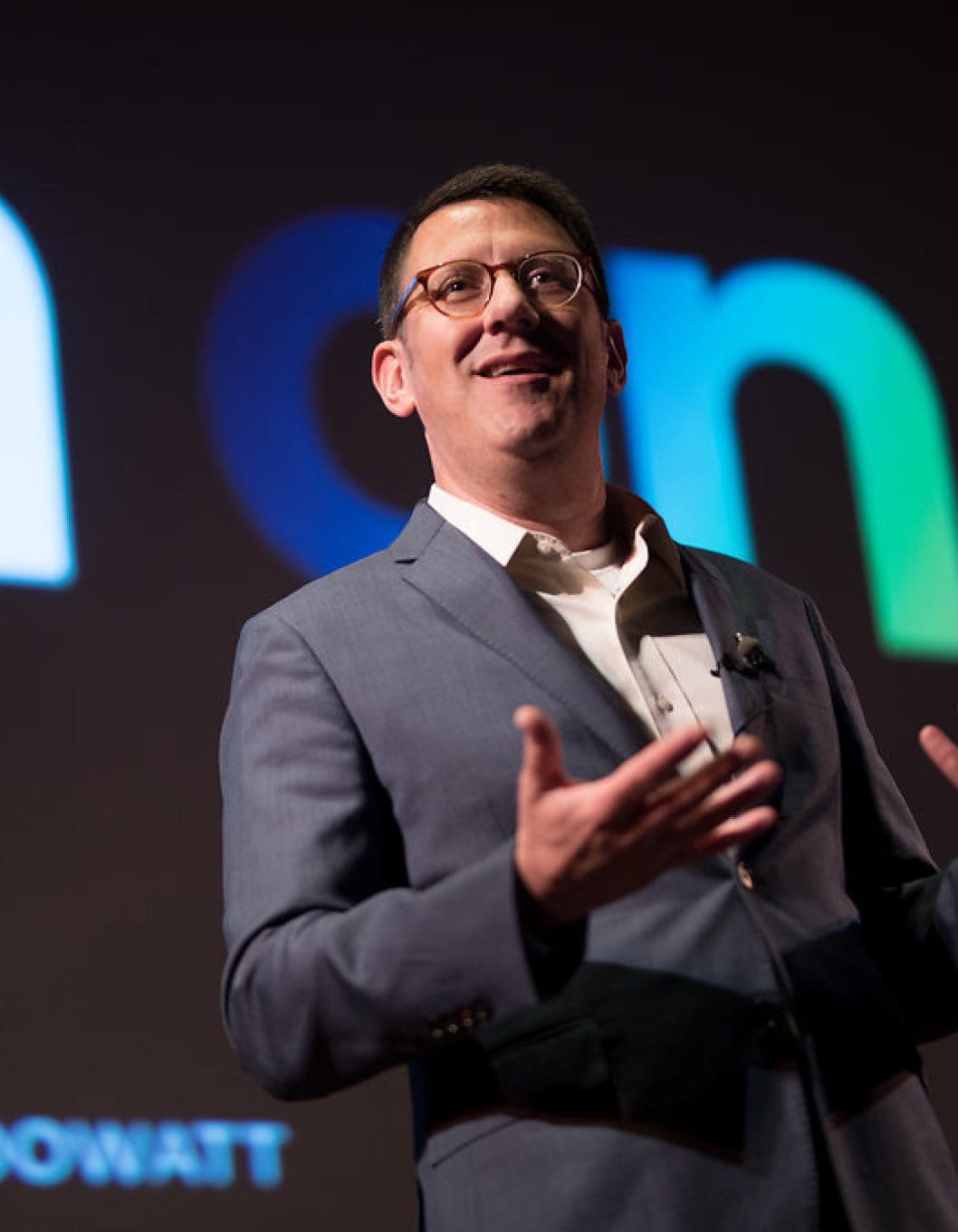 Brian has been in real estate media, marketing and technology since 1997. Before Co-Founding 1000watt, Brian served as President of Inman, real estate's leading trade media company, and as CEO of VREO, where he created e-signature and document management software for tablet PCs. Brian has led dozens of companies through complex brand and strategy challenges and leads the 1000watt team daily.
Brian has spoken in boardrooms, conference halls, and online events and can tailor presentations for executives, agents, or pretty much any audience seeking ideas and inspiration.
Co-Founder and CEO
Brian
Boero
Marc has spent much of his career helping brands both inside and outside of real estate reach deep within and say something authentic and new. He entered real estate in 1998, when he contracted with Inman News to help build their brand and market their services. That's where he met Brian Boero. Together they formed an incredible creative bond that led to the launch of 1000watt in 2007. Marc's 40 years of brand-building experience has helped many real estate companies discover their true brilliance and differentiation. He's a proven speaker who can take an audience on an engaging journey inside the workings of a brand agency and reveal the hidden secrets of how to build a lasting and loved brand.
Co-Founder and Chief Creative Officer
Marc Davison
We do a limited number of talks each quarter — get in touch now.