Getting to know each other
Matt is one of those people who instantly puts you at ease. You hear this a lot in real estate, but to experience it is still disarming. His lack of pretense set the tone for our project discovery workshop and we jumped right into a conversation about faith, success and how core values shaped his business.
"Unbeknownst to Matt, my husband was having a minor surgery during our project discovery meeting. I was feeling a little anxious. Matt showed up with a laidback confidence that let me exhale and shake off my nerves." – Corina, 1000watt Strategist
Matt was present, open and sincere during our meeting – personality traits we knew would set the tone for the brand story.
Time to grow up
Matt was ready to take his team to the next level. After six years of steady growth, he wanted to align his positioning, messaging and visual identity with the maturity of his business and customer profile – first and second time buyers and sellers.
Finding a lane
Our strategy for the brand hinged on identifying its archetype. Archetyping is a tool we use to define a brand's strengths, personality and actions. When a brand aligns with an archetype it helps keep its behavior consistent, which establishes trust and familiarity with its audience.
"The Citizen is driven by a deeply instilled sense of personal integrity, fairness, equity and responsibility to the community."
The Matt Winzenried team is The Citizen archetype because they believe in the value of the collective to contribute positively to society. For Matt that means helping people realize their fullest potential, turning clients into friends, and investing in his community.
We are Madison West
Matt recalls riding his twin bike through the neighborhoods of Madison West as a child, the area of Madison, Wisconsin he specializes in today. It's his personal connection with the neighborhoods, businesses and people of this area that sets his team apart.
Our story needed to make the brand synonymous with Madison West, a task we accomplished by writing a team manifesto signed with the slogan "Sincerely yours" to signal dedication to the people and the places of Madison West.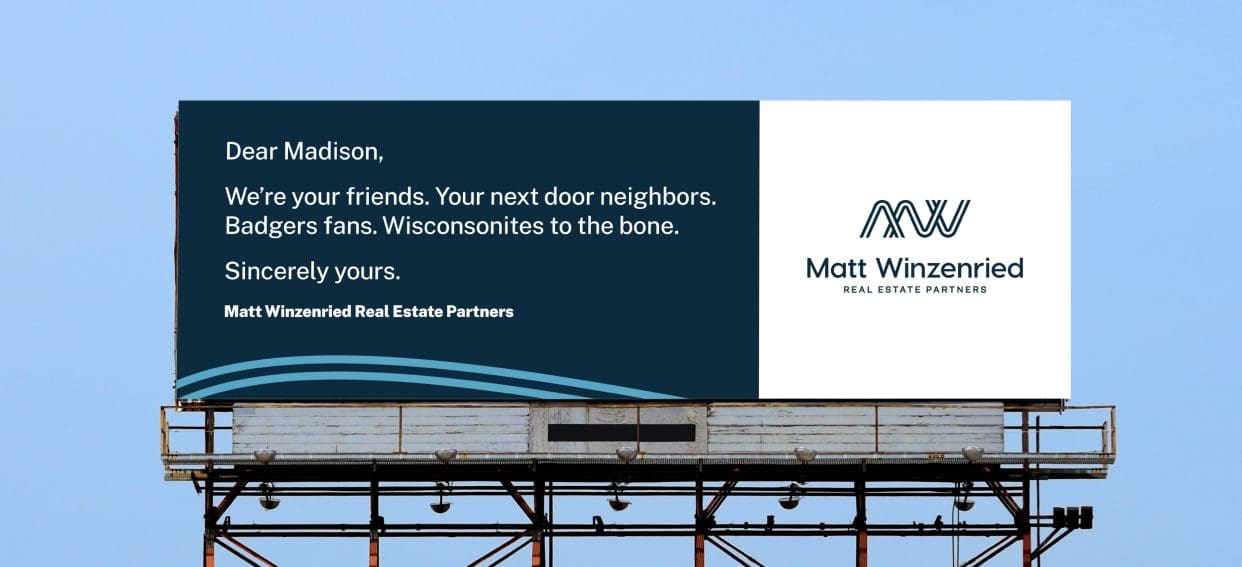 A visual brand identity
Matt's team needed a visual identity system as well. We landed on a mark that connected the M and W to play up the identical acronyms of brand and community (Madison West, Matt Winzenried). With an identity toolkit to support the new logo, Matt and team had everything they needed to realize their goals. You can see the new story, messaging and visual identity on full display on the Matt Winzenried Real Estate Partners website.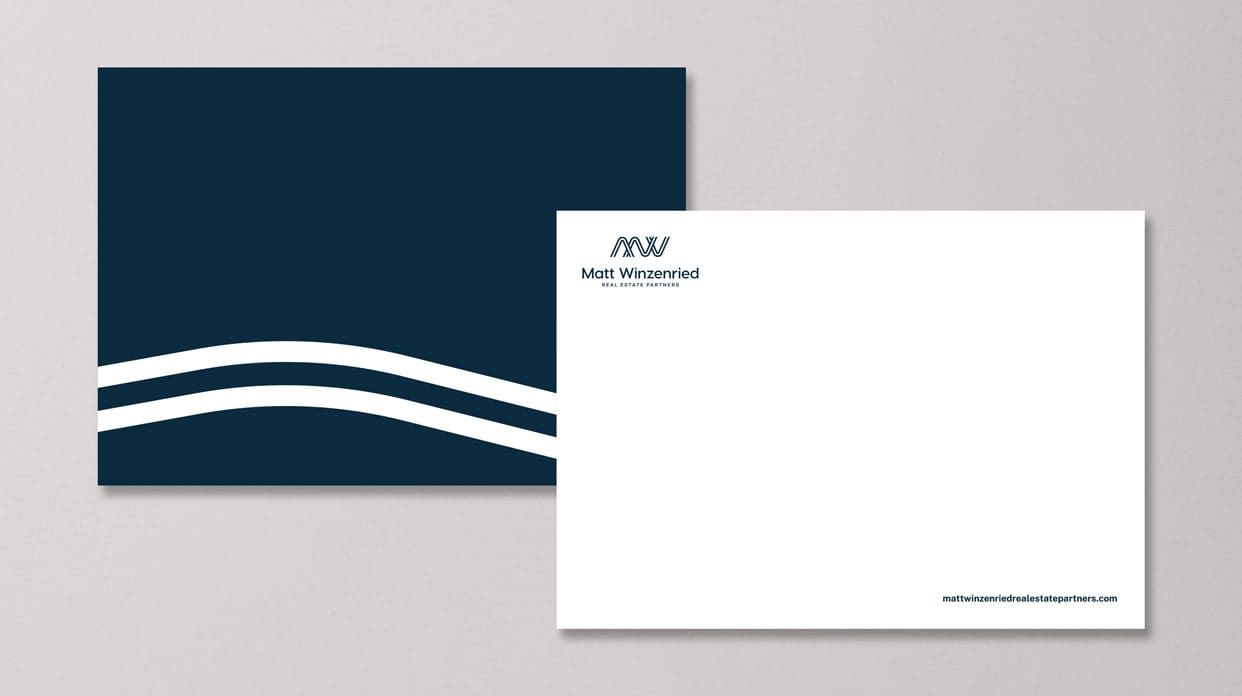 Testimonial
"1000watt helped us put clear labels and language to the true identity of my team. They helped us identify our demographics and client base and put together messaging that will appeal to them in a way that is authentic to who we are. They took our input, filtered it through their lens, their experience, and came back with something that was a home run. Their enthusiasm and excitement that they showed for the project got me excited, kept me excited, and had me engaged throughout the whole process. They know who they are and know our industry so they can be creative while staying within a frame that works with our industry. I feel fortunate that I had the chance to work with this talented team and look forward to my continued success thanks to their great work."