Dana Green is the top agent in Lafayette, California, just outside San Francisco. When we first met, she had already grown a class-act team of listing and buying specialists, as well as her own staging company. She was ready to strategically position her brand to elevate her team members, communicate her unique point of view, and place her as the CEO leading the charge.
One of the first things we did was encapsulate Dana's way of seeing and doing things into a brand ethos that would sit at the center of the brand's foundation, as well as guide messaging, brand voice and where we would eventually take design.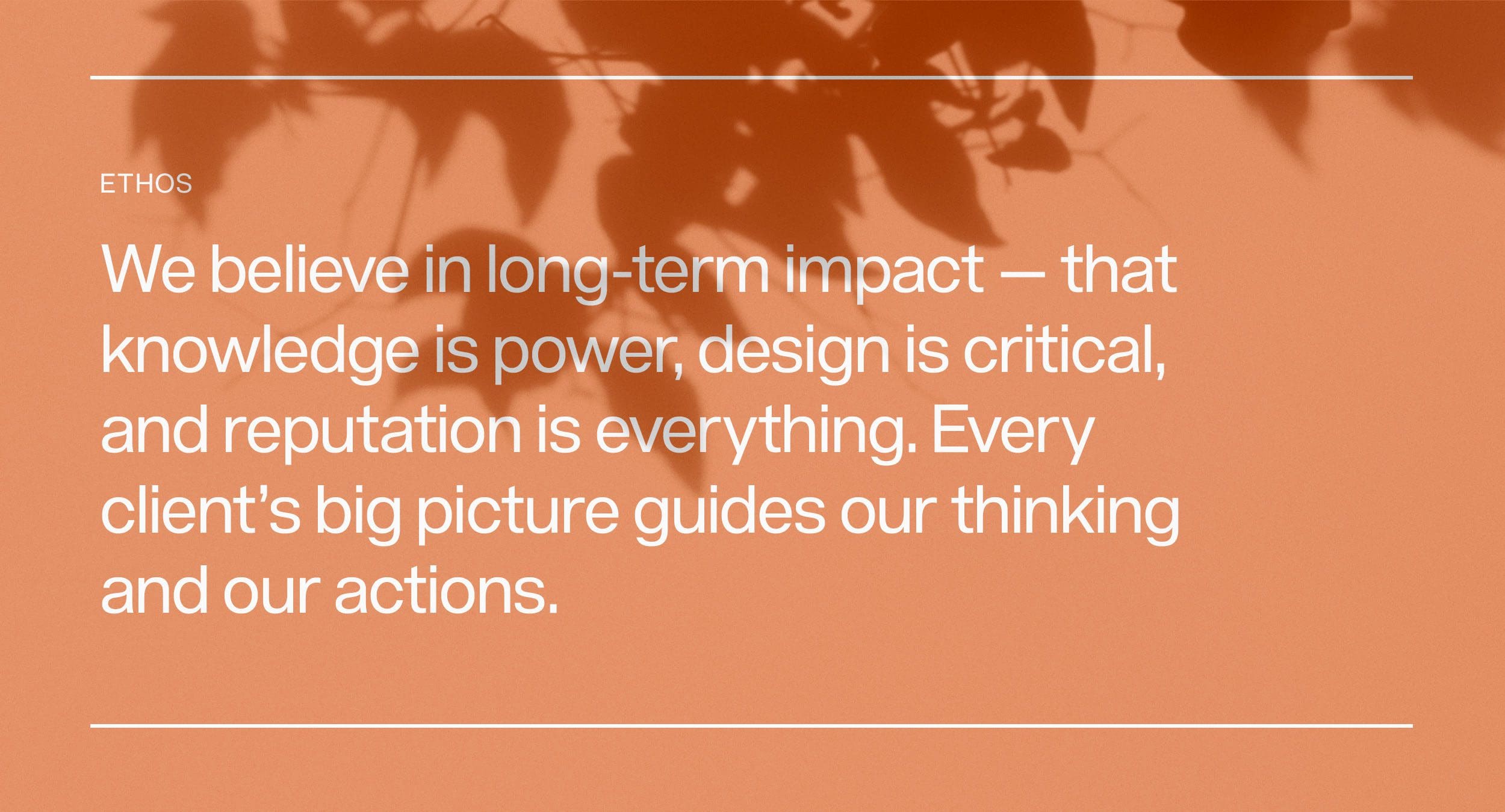 Staging and design are a central part of the Dana Green Team's services and brand ethos. We took this into account when creating arrangements for brand and property advertisement. And we set up a structure for the brand's voice and tone to drive bold, interesting headlines.
A visual direction based on harmony and architectural cues
Dana Green Team's brand is defined by positivity, multifaceted thinking, and a sharp focus on design. The brand's attributes led us to a color palette filled with bright colors and a balanced, harmonious design system build around the golden ratio.
A community connection
An undeniable part of Dana Green's brand is her lifelong love of Lafayette and surrounding communities. In her time as a Realtor, she's always emphasized giving back and staying connected to where she works and lives. Her team commissioned custom illustrations of her local markets by Studio Fago, which we incorporated into key brand touchpoints like community love letters — advertisements to celebrate their roots and community building efforts.