Can your brand embody a state of mind? 
What does a 5-star experience really mean to clients?
How should your brand evolve as your audience grows up? 
Lindsay Dreyer, Founder & CEO of City Chic Real Estate arrived at our virtual kickoff, mug of coffee in hand, ready to unpack these questions and more. 
"I felt like Goldilocks trying to find that one fit"
 Lindsay started City Chic Real Estate in 2010 to help agents like her. She spent her early years as an agent jumping from brokerage to brokerage, but never found the perfect fit. Unwilling to settle for less than what she knew was possible, Lindsay put her diverse skillset to use designing the brokerage she wanted – complete with the systems, tech, support structure and fun-loving culture she struggled to find elsewhere. 
We get you because we are you
 Lindsay built her company working with city dwellers just like her – ambitious twentysomethings, parents of young children, the single and ready-to-mingle. Recently, though, Lindsay had decided to move out of the city to raise her family. Many in her client base were doing the same. We needed to keep the brand relevant with younger city people while tuning in to the changing life priorities of an older demographic. 
One core message 
Our task was to upgrade the brand's value proposition to match Lindsay's fine-tuned approach, position the story for a broader audience and infuse everything with a healthy dose of pep. 
We landed on the slogan "Let's get smart about your future" as a bridge between consumer and agent/recruitment messaging. The phrase is both playful and serious, designed to speak to anyone moving through the stage gates of life.
Putting the chic back in City Chic
The brand's visual identity needed to reflect Lindsay's full-of-life personality and appeal to a specific audience. We landed on a logo mark made for the moment – a chunky, retro serif repopularized by brands like Chobani – with unique cutouts rendering the mark highly distinct from its competitors.
The color palette is inspired by nature with a mid-century flare. We used it to create photo overlays and bold patterns that give the brand room to play.

"Lindsay let us have fun with her brand's identity. We used an array of vibrant colors in a motif made up of shapes inspired by the letterforms of the logo to add visual interest to the brand's execution." – Brandon Sonnier, Designer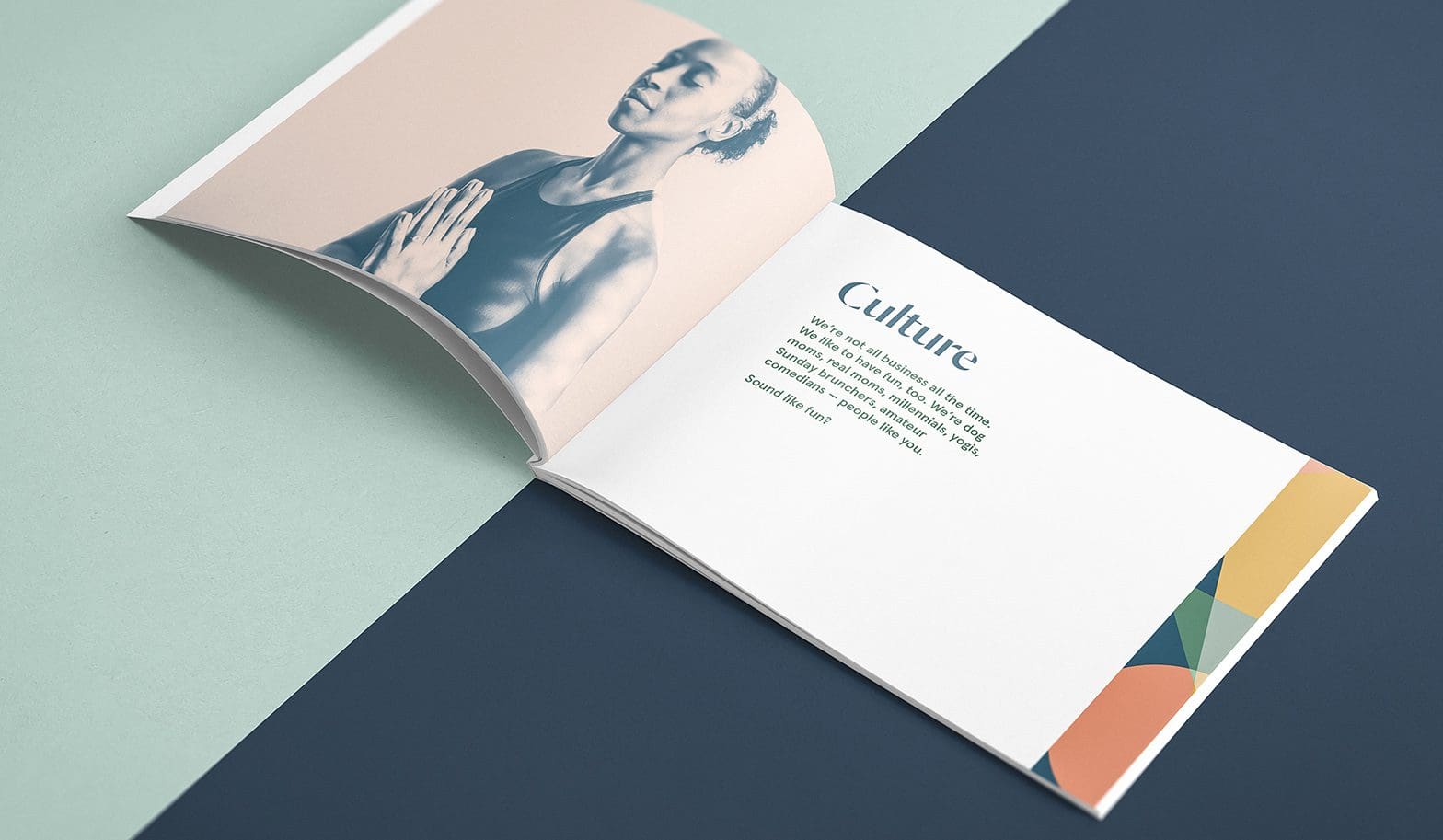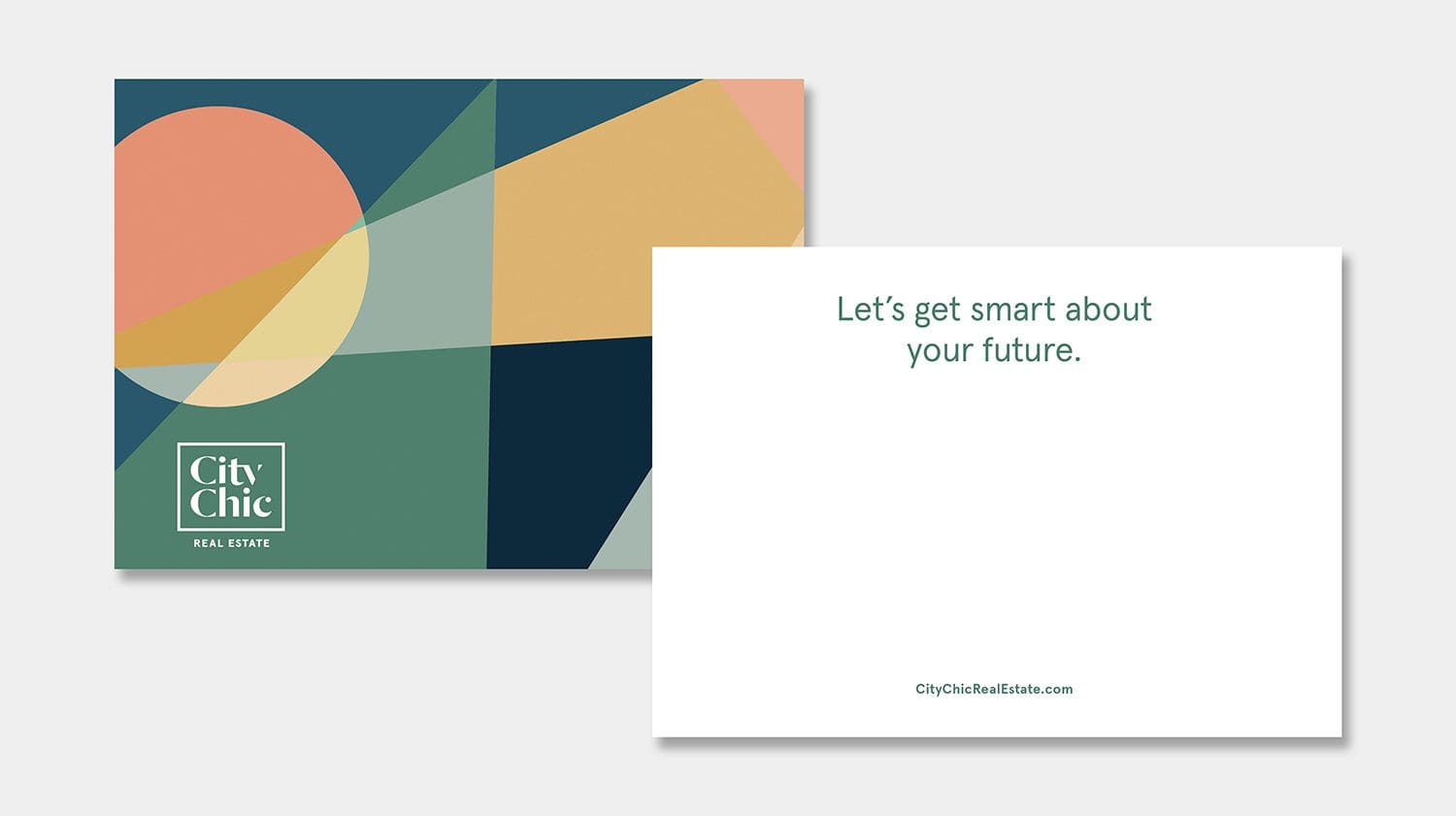 You can't take the city out of the brand 
The final step in City Chic's rebrand was to use words to get laser focused on the brand's audience. We wanted the recipient of the ads to feel understood, like speaking with a friend.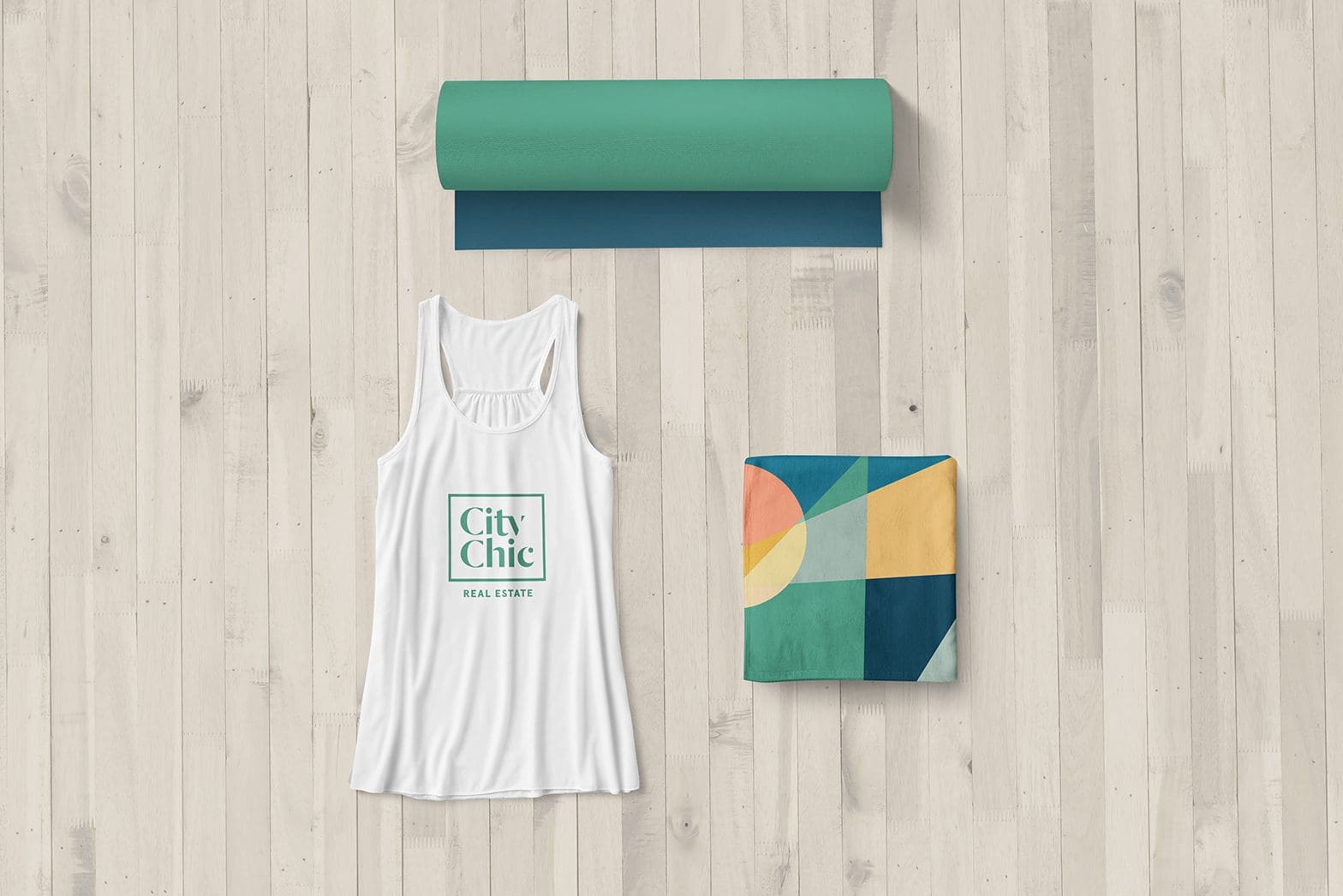 Testimonial
"If you've been around the real estate world, you know that 1000watt is THE agency you want to work with. After going through the 1000watt experience, I cannot say enough wonderful things about this team. They dug deep, got to know us at our core, then crafted beautiful words and designs that embodied who we are, but more importantly who we want to be going forward. The end result is a masterpiece, and I couldn't be more pleased with the new City Chic."